Chicago Hip Hop Artist Kurfew Claims The Throne With Up Coming "Heart Of The City" Concert At Subterranean On Tuesday December 15th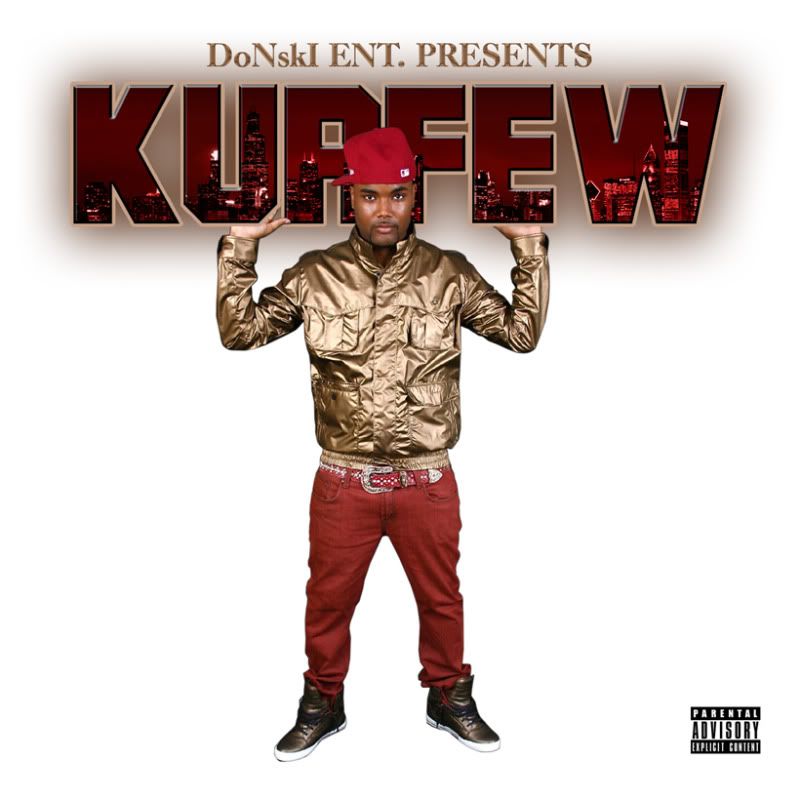 Email: cnicolepr@gmail.com
For Immediate Release
Contact
Nicole Pierce
cnicolepr@gmail.com




(Chicago IL)- On December 15, 2009 DoNskI Entertainment Recording Artist, Kurfew will headline his "Heart of The City" Concert in lieu of his recent website launch and mixtape release

It's been a while since Chicago had an artist to come out with the style, flow and sound that attracts a versatile audience. After being groomed and crafted under the DoNskI Entertainment umbrella, Truth Award nominee for Hip Hop Artist of The Year, Kurfew has definitely made his mark on this city by rocking several crowds and creating a buzz for himself that sets him aside from the rest. With the recent launch of his website www.iamkurfew.com and the recent release of his "Heart of The City" mixtape, it's no surprise that Kurfew has attained the level of success that he has in such little time. On Tuesday December 15, 2009 Kurfew will headline his first show, "The Heart of The City," at Subterranean Night Club. The night will include a smash performance from Kurfew along with appearance from other up and coming Chicago artists.

ABOUT KURFEW: The Westside of Chicago is known for producing some of the most successful rappers in the hip-hop industry. Some are mainstream, others strong independent artists who continue to represent their city by any means. The Chi can now look forward to adding Melvin "Kurfew" Hayes to the list of success stories as he makes his way through the entertainment industry. Born and raised on the Westside in a neighborhood referred to as Saint Town, Kurfew is without a doubt what the games been missing. Kurfew has performed and opened up at concerts for National recording artists such as Rich Boy, Mims, V.I.C, Slim from the R&B group 112, Keith Murray, Trey Songz, Drake and more! In addition he performed in Arizona for the 2009 NBA All Star Weekend and was nominated for a Truth Award for "Hip Hop Artist OF The Year 2009." For more information on Kurfew please visit his website www.iamkurfew.com and feel free to download the "Heart of The City" mixtape.








MusicDish*China Song Blast
Promote Your Music Single In China
| | | |
| --- | --- | --- |
| | News Headlines | |

Get your music news covered...
Have your press release written
by the pros at Mi2N
| | | |
| --- | --- | --- |
| | Articles | |