Uli Roth & The Rick Ray Band - LIVE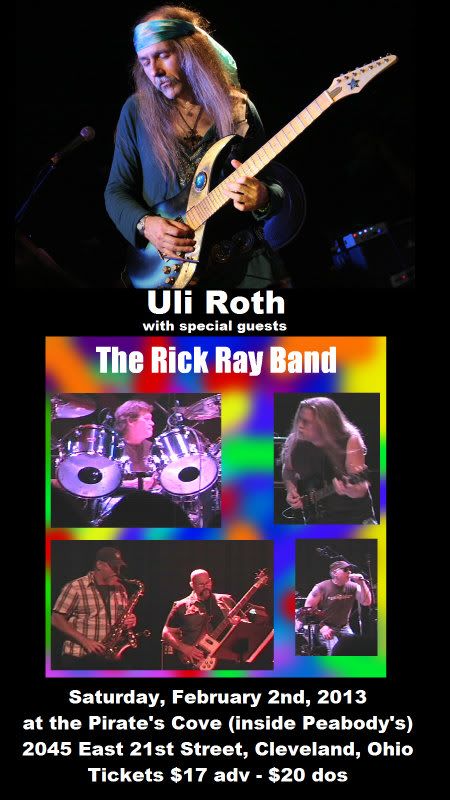 Website: http://www.rickray.net
The Rick Ray Band will be sharing the stage with Uli Roth (former Scorpions guitarist) on February 2nd, 2013 at the Pirate's Cove inside Peabody's, 2045 East 21st Street in Cleveland, Ohio. Tickets are only $17 in advance and $20 the day of the show.

If you need to know what a great guitarist Uli is...find the Scorpions album/cd "Taken By Force"...it'll blow you away. Uli is a unique musician that plays guitar like no other player on earth. He is the guitarist that put the Scorpions on the map.

This will be a jaw dropping evening of intense guitar oriented music.

The Rick Ray Band will be performing music from their latest release "Can't Lie Hard Enough" along with selections from their yet untitled release that should be coming out in the summer of 2013.



| | | |
| --- | --- | --- |
| | News Headlines | |

Get your music news covered...
Have your press release written
by the pros at Mi2N
| | | |
| --- | --- | --- |
| | Articles | |
Order an Mi2N Music PR package for an opportunity to submit a song for FREE to one of the hundreds of industry opportunities available through Music Xray