2010 GBOB Winners In China "The Amazing Insurance Salesmen" @ Yugong Yishan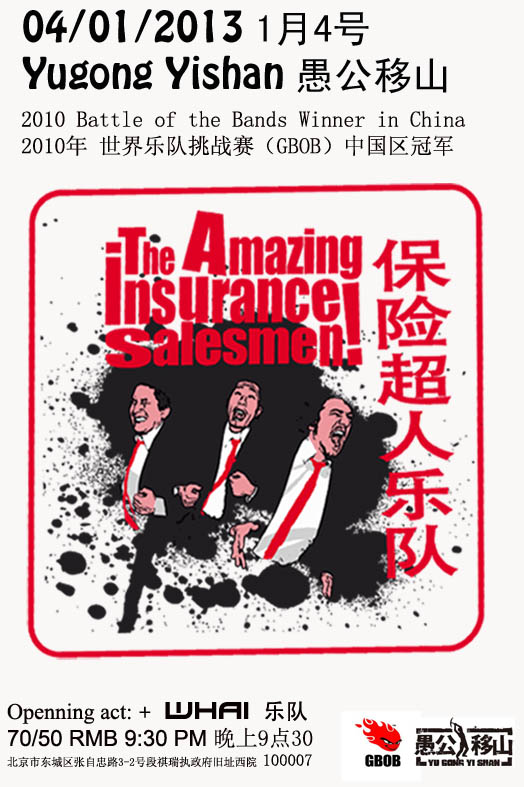 Email: zhang.sian@yahoo.com
Website: http://zhangsian.com/
The Beijinger:

"Zhang Si'an is actually a Frenchman named Jean-Sébastien Héry, aka "the French guy who plays Chinese folk music with a Chinese instrument." Now he has one more title to add: front man of the "Best Band in Beijing" as selected by the Global Battle of The Bands. After winning the Beijing battle, The Amazing Insurance Salesman will soon journey south to compete for the "Best Band in China" title in Hong Kong.

With 张思安 (Zhang Si'an) on guitar, Free the Birds drummer Maomao, and Dutch bass player Maikel, the Amazing Insurance Salesman bring something different to Beijing's crowded music scene. They consider themselves as a rock band but they serve up a mix of jazz, blues, bossa nova, fusion and classical music."






MusicDish*China Song Blast
Promote Your Music Single In China
| | | |
| --- | --- | --- |
| | News Headlines | |

Get your music news covered...
Have your press release written
by the pros at Mi2N
| | | |
| --- | --- | --- |
| | Articles | |