The Music Sales Group Launches Its New Digital Education Division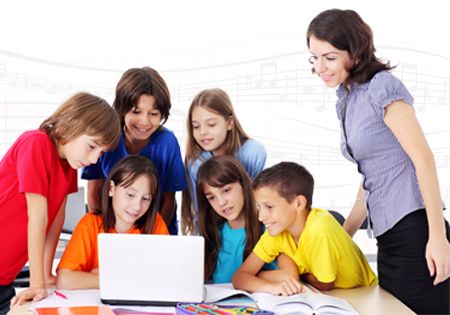 Website: http://www.musicfirst.com/
February 13th, 2013, New York, NY -- The Music Sales Group today announced the launch of its new digital education division, MusicFirst™, offering teachers and students easy-to-use, affordable, cloud-based music education services and related activities.

With MusicFirst™, exploration, creation, sharing, and assessment are instantly accessible at any time on any internet-enabled device: computer, iPad, smartphone, laptop, or even a Smart Board. All teacher and student work is saved in the cloud. Software is automatically updated. Students have instant access to programs and their work. The service costs far less than buying individual site licenses and does not involve users' IT departments.

A suite of carefully selected software products addresses all the key areas of music education: notation, sequencing and music production, music theory, music performance, music learning and appreciation. These products include Noteflight, O-Generator, Soundation, Musition, Auralia, Charanga, Music World, Focus on Sound, Inside Music, Music Delta, and Naxos Music Library, with more to be added. Led by music education veteran Dr. James Frankel, The MusicFirst™ team has long experience of integrating technology effectively into the music curriculum.

"Now all music students can have access to the tools they need to learn and create music," notes Dr. Frankel. "Our education technology experts can offer advice and training on the best tools available today to help music educators teach even more effectively."

MusicFirst™ can be reached toll free at 855-896-3344 and its services and software products are available at www.musicfirst.com

MusicFirst™ will exhibit and conduct workshops at upcoming music education conferences in Texas, New Jersey, and Massachusetts.

About The Music Sales Group
The Music Sales Group is an international family of publishing companies with interests in copyrights, music publishing, book publishing, digital publishing, digital education, music retailing, sales and distribution. Headquartered in London, the organization has 12 offices worldwide including New York and LA.




MusicDish*China Song Blast
Promote Your Music Single In China
| | | |
| --- | --- | --- |
| | News Headlines | |

Get your music news covered...
Have your press release written
by the pros at Mi2N
| | | |
| --- | --- | --- |
| | Articles | |