Music Story Becomes An API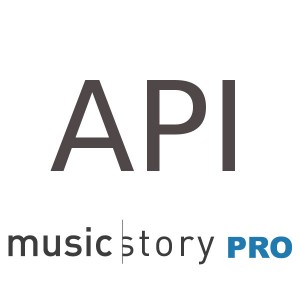 Email: marcantoine.bibiloni@musicstory.com
Website: http://developers.music-story.com/

Music Story asserts its will to innovate and to answer to the new expectations of the music market by launching its API, as well as a portal dedicated to professionnals : Music Story Pro.

This API is a toolbox designed for developers, allowing them to integrate any music metadata to their digital applications(players, smartphones, tablets...).

The community of the developers and users of this API have also a dedicated professional portal and associated communication tools: Blog, FAQ, Forum, Newsletter and a Twitter account : @API_Music_Story.

This offer is intended for the media, digital platforms, development corporations and professionals of the music industry. It is available in the shape of the Freemium offer. The use for a limited number of access, for a non-commercial use, or the development of prototypes is free.

The accessible metadata via this API are:

– information linked to an artist: albums, titles, news, photos, shows and social networks.

– 11partner links of physical purchase (Fnac, Amazon, PriceMinister), of download (Amazon MP3, Itunes, Qobuz, 7digital, Virginmega, Starzik) and of streaming (Deezer, Spotify)

– Albums, tracks and works identification data (ISRC, ISWC, EAN).

– Editorial contents : Biographies, reviews and critics produced by Music Story and soon more contents coming from other media.

In relation to Music Story :
Music Story is a French company created in 2008 by Jean-Luc Biaulet, engineer graduate from Arts et Métiers and Loic Picaud, author and music specialist. It is a company specialised in the treatment and the enrichment of music metadata. It aggregates catalogs, photos... labels data and produces a clean editorial (biographies, reviews...) of the artists.

More information on API Music Story Pro :
http://developers.music-story.com/fr/
And follows us on:
@API_Music_Story.





MusicDish*China Song Blast
Promote Your Music Single In China
| | | |
| --- | --- | --- |
| | News Headlines | |

Get your music news covered...
Have your press release written
by the pros at Mi2N
| | | |
| --- | --- | --- |
| | Articles | |