Az 1 Promotionz Interview James Ethan Clark

Email: az1promo@az1promo.com
Website: http://www.az1promo.com


James Ethan Clark
interview with
D.J. Flash Jordan



D.J. Flash Jordan: In your own words, who is James Ethan Clark?

James Ethan Clark: I am a singer-songwriter. From the time I could breathe, I sang. Writing came much later in my life, but creativity was always a huge factor in everyday things. For as long as I can remember, I have always hummed as a strolled or sang at random times as if no one else was around me. As I aged, I taught myself how to play the guitar and the piano, and from there on I began to write and play and sing, etc. Now with my first record ("Southern Hotel") released, I am bound and determined to get it in as many ears as possible, and hope that people can relate.

D.J. Flash Jordan: A lot of your songs appear to be about very emotional and personal subject matter. How do you manage to chronicle these moments and feelings without it becoming detrimental to your social life?

James Ethan Clark: You know, heartbreak is a strange thing, it sucks, but everyone has dealt with it at some point in their lives. Writing songs based on my own experiences is scary in the thought that whoever hears it knows my deepest, darkest fears and has an in-depth look into my personal life, but deciding to continue doing "this" is basically signing up for that exactly. Take a look into Alcott, Hemmingway, Thoreau, all of their works are partially related to their own lives. But you see, that's what people cling to. That's what they can relate to. Often times people have referred to my writing as "my heart on my sleeve", and I think that's just fine with me.

D.J. Flash Jordan: Tell what you like doing better, songwriting or performing?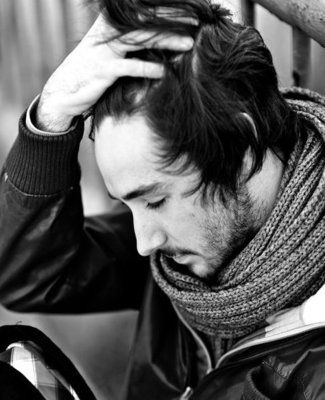 CONTINUED on az1promo.com visit and read the complete in depth interview on James Ethan Clark.
| | | |
| --- | --- | --- |
| | News Headlines | |

Get your music news covered...
Have your press release written
by the pros at Mi2N
| | | |
| --- | --- | --- |
| | Articles | |
Order an Mi2N Music PR package for an opportunity to submit a song for FREE to one of the hundreds of industry opportunities available through Music Xray