Copyright Society Of The South Hosts The Honorable, U.S. Register Of Copyrights, Maria Pallante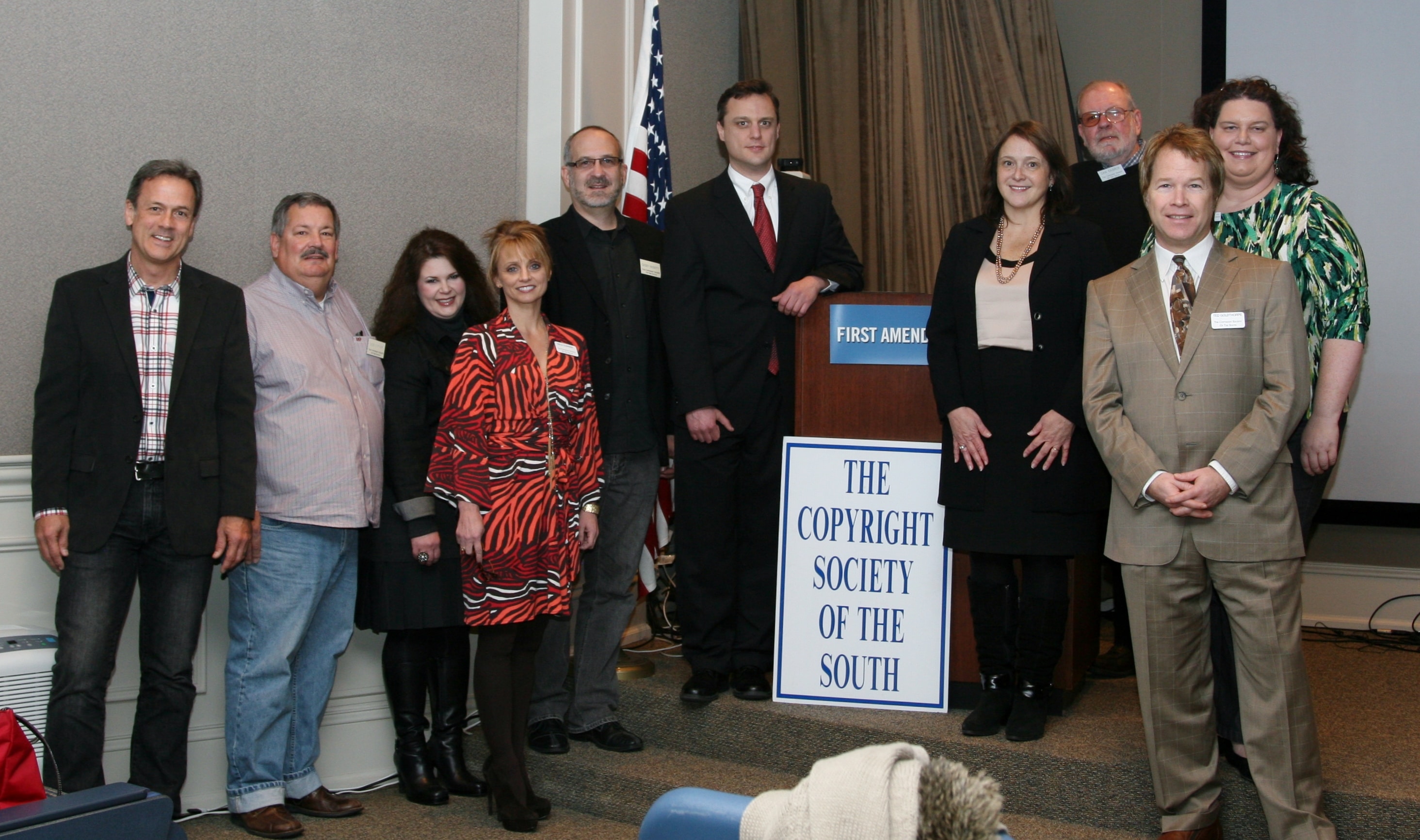 Website: http://copyrightsocietyofthesouth.com
NASHVILLE – December 17, 2013 – The Copyright Society of the South, in partnership with the Nashville chapter of AIMP, held a standing room only event with the U.S. Register of Copyrights, The Honorable Maria Pallante at The First Amendment Center. Pallante discussed several court cases on copyright and technology, the proposed Next Great Copyright Act along with legislative updates.

Pictured from left to right are: Copyright Society of the South Chairman of the Board John Barker, Board Members Bob Mather, Wendi Crosby, Kele Currier, Casey McGinty, Copyright Office Counsel Steve Ruwe, Maria Pallante, Board Members Dan Ekback, Ted Goldthorpe, and Jill Napier. Photo credit: Denise Nichols


About the Copyright Society of the South
The Copyright Society of the South was formed in 1988, in Nashville, Tennessee, consisting of music publishers, attorneys, business people and academians interested in the field of copyright law. Its mission is to provide a forum for study and discussion of domestic and international copyright law and other matters pertaining to the entertainment industry. It provides seminars, speakers, presentations, and the opportunity to present various points of view on subjects of interest to the membership. The Society refrains from taking a lobbying role or endorsing or sponsoring political positions or candidates.




| | | |
| --- | --- | --- |
| | News Headlines | |

Get your music news covered...
Have your press release written
by the pros at Mi2N
| | | |
| --- | --- | --- |
| | Articles | |
Order an Mi2N Music PR package for an opportunity to submit a song for FREE to one of the hundreds of industry opportunities available through Music Xray