Eagles Hit Songwriter Jack Tempchin Hosts 'Peaceful Easy Feeling' Wine And Song Night At Whole Foods Market 1/26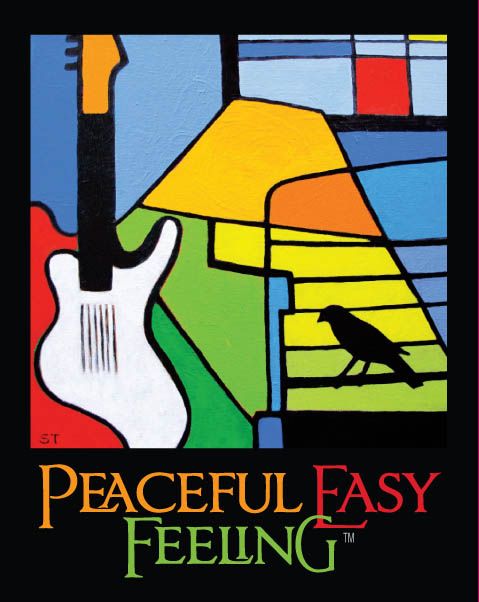 Website: http://www.PeacefulEasyFeeling.com
Music: http://soundcloud.com/jacktempchin/peaceful-easy-feeling-jack

(PASADENA, CA) January 13, 2013 - Legendary multi-platinum songwriter JACK TEMPCHIN will play a short set while offering free tastings of his new 'Peaceful Easy Feeling' Cabernet Sauvignon in association with South Coast Winery at Whole Foods Market at 465 South Arroyo Parkway in Pasadena, CA on January 26th from 5pm-7pm.

Jack Tempchin's "Peaceful Easy Feeling" was originally released as a single by the Eagles on December 1st, 1972. To commemorate the 40th Anniversary of the famous tune, the Mayor of San Diego, CA Officially Proclaimed 12/1 to be "Peaceful Easy Feeling Day" in America's Finest City. To further celebrate the seminal song, Tempchin partnered with South Coast Winery to release a new 'Peaceful Easy Feeling Cabernet Sauvignon'.

South Coast Winery has made the new wine available to 30 U.S. states through their mail order site and at select Southern California retail outlets Whole Foods Markets, Sprouts and Costco. Look for a 'Peaceful Easy Feeling Chardonnay' to be released later this year.

WHO: Jack Tempchin
WHAT: Peaceful Easy Feeling Wine Tasting, Bottle Signing & Music
WHEN: January 26th 5pm-7pm
WHERE: Whole Foods Arroyo
465 S. Arroyo Parkway
Pasadena, CA
COST: FREE

ABOUT SOUTH COAST WINERY: South Coast Winery of Temecula, CA, has won Wine Spectator's Award of Excellence in 2011 and is a three time winner of the California State Winery of the Year Award (2008/2009/2013) Learn more at WineResort.com

ABOUT JACK TEMPCHIN: Tempchin has written five multi-platinum hits with and for the Eagles. Both "Peaceful Easy Feeling" and "Already Gone" (with Robb Strandlund) are on EAGLES: THEIR GREATEST HITS 1971-1975, awarded 'The Best-Selling U.S. Album of the 20th Century' by the RIAA. Other Eagles hits include "The Girl From Yesterday" from HELL FREEZES OVER, plus "It's Your World Now" and "Somebody" from LONG ROAD OUT OF EDEN.

Originally signed by Clive Davis as a member of the Funky Kings to Arista Records with Jules Shear, Jack Tempchin scored his first Top 10 hit when Johnny Rivers sang "Slow Dancing (Swayin to the Music)". Tempchin would go on to co-write over a dozen hits with Glenn Frey for Frey's solo career, including "Smugglers Blues" and "You Belong To The City" for the original MIAMI VICE TV show. Both songs were sampled by multi-platinum rappers Coolio and Jay-Z (respectively). Tempchin and Frey also composed the theme song for THELMA AND LOUISE entitled, "Part Of Me, Part Of You".

Tempchin's popular songs have been performed and recorded by an incredible array of career artists, including George Jones, Glen Campbell, Tanya Tucker, Trisha Yearwood, Patty Loveless, Chris Hillman, Dwight Yoakam, NRPS, Sammy Kershaw, Wilson Phillips, Olivia Newton John, Kate Wolf, Tom Rush, Richie Havens, Jackson Browne, Linda Ronstadt, Randy Meisner, Tom Waits, Glenn Frey and Jim James of My Morning Jacket among others.

Tempchin's latest release is a new CD/DVD combo called "Jack Tempchin Live At Tales From The Tavern". Available now on iTunes, AmazonMP3, eMusic, Google Play and CDBaby. Filmed by famed rock photographer Henry Diltz, it features the stories behind the songs and all acoustic versions of his worldwide hits. The San Diego Troubadour Magazine proclaimed this effort to be, "A masterful tour de force by a master songwriter and country-rock journeyman."

Demand for Mr. Tempchin has increased due to newly minted momentum from his featured interviews in the rock documentary HISTORY OF THE EAGLES, a 2013 DVD set produced by Academy Award-winner Alex Gibney.




MusicDish*China Song Blast
Promote Your Music Single In China
| | | |
| --- | --- | --- |
| | News Headlines | |

Get your music news covered...
Have your press release written
by the pros at Mi2N
| | | |
| --- | --- | --- |
| | Articles | |