Poet-Songwriter Carrington MacDuffie Releases New EP "Only An Angel" January 21, 2014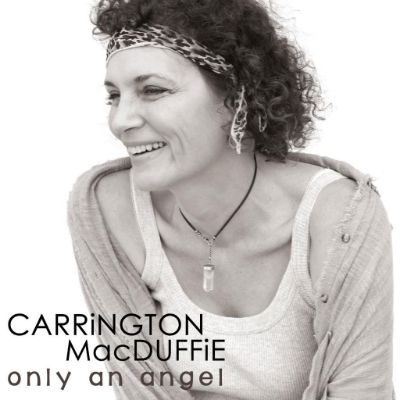 Website:
http://www.carringtonmacduffie.com
NASHVILLE, TN (JAN 2014 ) – Pointy Head Records artist, Carrington MacDuffie www.carringtonmacduffie.com is set to release her new EP "Only An Angel" to digital stores worldwide on January 21, 2014. "Only An Angel" is a cool breeze of Americana, with its sheen of contemporary musical arrangements, her soothing and sexy vocal style, and the fluidity of world-class musicianship. MacDuffie draws on artists who incited her imagination at a young age, such as Bobbie Gentry, Neil Young, and Cat Stevens. She sidesteps the laden narrative nature of more traditional Americana and speaks in lush imagery to express some of the most troublesome of human uncertainties. This is musical poetry you feel in your soul. It's music for the American romantic.
To put it in MacDuffie's terms, "I think there's always going to be a part of us that just wants to sit on the porch swing and listen to music."
Poet/songwriter and New York native Carrington MacDuffie felt her spirit come alive in the Americana scene of Austin, Texas.
A natural born alto singer with a gypsy soul and a quick charm, Carrington MacDuffie is the beatnik of modern American folk. Charged with the innate passion of adolescence and the lights of Folk City in Greenwich Village, Carrington began writing songs at the age of thirteen. She attended Johns Hopkins University where she pursued an English degree with a concentration in poetry. Never feeling quite at home in the university setting, Carrington took off to spend half a year backpacking across Europe. Upon returning, she picked up some credits at Harvard and finished her degree at Boston University.
Carrington made a name for herself as a spoken word performer, publishing a book of poetry and an audiobook of spoken word and sound, while serving as poetry editor for the literary journal Square Lake. In the rarified field of voice acting she carved out a career, voicing a wide range of characters and dialects, including the part of a shamanic Scottish dwarf in World of Warcraft, and the campy private eye in the audio comic Honey West. She continues to receive high praise for her lively narration of audiobook titles by such notables as Harlan Coben, Candace Bushnell, and Paula McClain.
Carrington's lifelong involvement in poetry, together with her success as a voice actor and spoken word performer shaped her lyrical development, bringing a mix of subtlety and vividness to her singing and her songs. Her transition to the Americana music scene, while a significant diversion from her previous work, still carries the poetic fuel that feeds her lyrical fire.
In Austin, music is coming out of the woodwork, and it was this total surrender to making music any time, anywhere, that drew her there. The warmth of the culture and the relaxed attitude of the people and the musicians made for an inspiring change, and pointed her back to the music she had listened to as a child and teenager. Carrington's artistic development is reaching its pinnacle in the vibrant Americana scene as she finds herself on the brink of the most exciting years of her love affair with music.
For more information about Carrington MacDuffie, visit http://www.carringtonmacduffie.com
###