Freefall Rescue: Musicpage's Featured Band Of The Day

Website: http://www.musicpage.com/freefallrescue

January 23rd, 2014

FOR IMMEADIATE RELEASE

Inspired by British Rock/Pop and New Wave, this alternative rock band from Los Angeles, California has a melodious and vibrant soundscape that employs a lucid storyline for tones and textures.

Their music flows with growing emotion and a sense of spirituality – soothing and lively, with a rock intensity and conviction. Covering the topics of community, humanity and love, their thoughtful and poetic lyrics take you on a rollercoaster of emotions. From undesirable steeps to surprising bursts of optimism, the band's name says it all.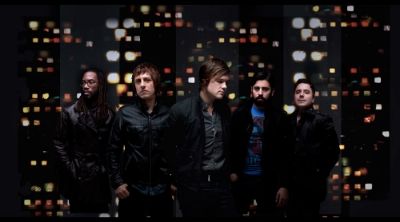 Freefall Rescue's identity took full shape with the collaborative efforts of multi-instrumentalists/singer-songwriters Chris Moseman and Carlos Naranjo, resulting in their "Rise EP," available now.

For more information and to check out their music, visit: http://www.Musicpage.com/freefallrescue





Visit www.musicpage.com

To find music industry performance and licensing opportunities, visit the Music Ops Board at www.musicpage.com/mob





MusicDish*China Song Blast
Promote Your Music Single In China
| | | |
| --- | --- | --- |
| | News Headlines | |

Get your music news covered...
Have your press release written
by the pros at Mi2N
| | | |
| --- | --- | --- |
| | Articles | |