Award Winning Pop Singer/Songwriter Aaron Childree Spreads The Love With His Single "Love Enough"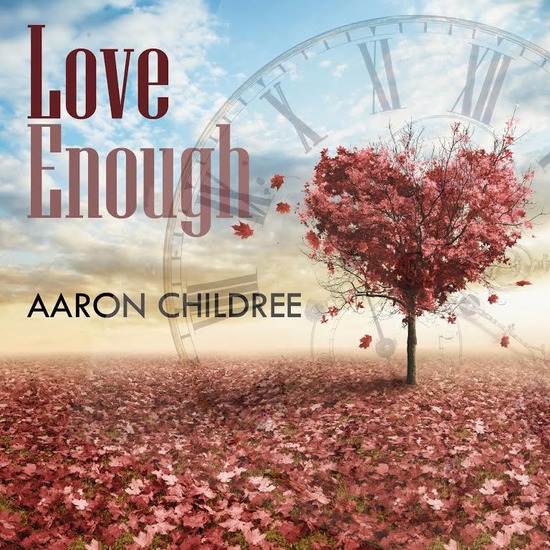 Email: Nicole@LaFamos.com
Website: http://aaronchildree.com/
Los Angeles, CA - After earning high honors as one of Music Connection Magazine's Hot 100 Unsigned Artists of 2013, Aaron Childree is releasing his new dance single "Love Enough", to continue his mission to make a difference through his music. After donating all of the proceeds from his Christmas single "Reasons to Give" this past December, Childree finds another way to show faith in humanity through his music. He hopes to spread the love by making fans his official Valentine this year. The heartfelt single "Love Enough" will be released as an early Valentine's gift to fans and is now available as a free download on NoiseTrade.

The single "Love Enough" produced by Simon Illa, combines hypnotic, danceable beats and synths with optimistic lyrics that create a cocktail of positivity. Childree sings to the world reminding everyone that although we are different, we are all inherently the same in that we all need hope and love. The meaning of "Love Enough" is no surprise coming from an artist who hopes to inspire positivity in others. Aaron Childree wrote the song to show "how we are all in this life together- that we are connected, not in competition with each other. To me that's something to celebrate and I wanted to create a song that feels like a celebration from beginning to end." Keeping it all in the family, the singer enlisted the help of his mother, a talented artist and graphic designer, to create the cover art for "Love Enough."

Aaron Childree began writing and composing his own songs at an early age and it shows as he continues to co-produce and write his own songs. Childree has won multiple awards for his songwriting skills beginning in 2010 for "Better Than Walking Away" (International Songwriting Competition) off his debut EP, So Much More To Say and in 2011 for "One Way Street" (Next Movie Classic). Childree has built a strong following by playing shows in well-known venues in Atlanta, Georgia and Orlando, Florida including Eddie's Attic, Smith's Olde Bar, Vinyl, and The Social. In 2013, Aaron released his much-praised album Above the Norm, which helped him earn a spot on Music Connection Magazine's Hot 100 Unsigned Artists of the Year.

For more music and info on Aaron Childree, visit www.AaronChildree.com and stay up with current events by following Aaron on at Facebook.com/AaronChildreeMusic and Twitter (@aaronchildree). "Love Enough" is now available for free download on NoiseTrade. Help Aaron on his mission to spread the love by sharing his videos at www.YouTube.com/AaronChildree.




MusicDish*China Song Blast
Promote Your Music Single In China
| | | |
| --- | --- | --- |
| | News Headlines | |

Get your music news covered...
Have your press release written
by the pros at Mi2N
| | | |
| --- | --- | --- |
| | Articles | |