Petia: Musicpage's Featured Artist Of The Day

Website: http://www.musicpage.com/petia

January 31st, 2014

FOR IMMEADIATE RELEASE

This beautiful singer, songwriter and producer was the first Bulgarian pop artist to have a song played on MTV. She is the definition of a blonde bombshell with amazing talent.

She has been featured on the cover of many magazines, including nomination of "Woman of the Year" by GRAZIA Magazine and named one of the "10 Most Beautiful Bodies in the Show Business in Bulgaria" by OK! Magazine.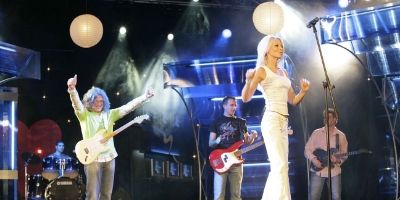 All of her achievements and awards show her hard work and dedication to the music business. Her success among other many talents is why she was chosen for Musicpage's Artist of the Day!

For more information and to check out her music, visit: https://www.musicpage.com/petia





Visit www.musicpage.com

To find music industry performance and licensing opportunities, visit the Music Ops Board at www.musicpage.com/mob




| | | |
| --- | --- | --- |
| | News Headlines | |

Get your music news covered...
Have your press release written
by the pros at Mi2N
| | | |
| --- | --- | --- |
| | Articles | |
Order an Mi2N Music PR package for an opportunity to submit a song for FREE to one of the hundreds of industry opportunities available through Music Xray