Foreshadow: Musicpage's Featured Artist Of The Day

Website: http://www.musicpage.com/foreshadow

February 6th, 2014

FOR IMMEADIATE RELEASE

Reigning from their infamous hometown of Tampa, Florida. Foreshadow uses their vocal and instrumental influences to comment heavily upon the lies that have enveloped as truth amongst the general population. Influenced by such artists who include Slayer, Lamb of God, Nile, and Pantera.

Foreshadow has completed their second release, a studio EP, "The Stranger End of Death." The album will be released to fans and fellow listeners independently, and will deliver the group's ideas and collective beliefs that are saturated in a sense of self empowerment and individuality.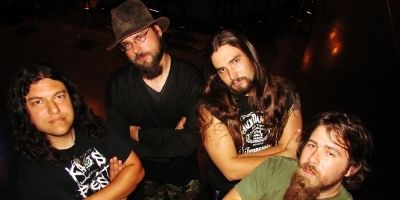 The success of Foreshadow presently and in the future of the mainstream industry, stems from their ability to avoid the pressures and standards of metal music. Ultimately, the group wishes to inform, motivate, and enlighten the mind set of their fans and listeners.

For more information and to check out her music, visit: https://www.Musicpage.com/Foreshadow





Visit www.musicpage.com

To find music industry performance and licensing opportunities, visit the Music Ops Board at www.musicpage.com/mob





MusicDish*China Song Blast
Promote Your Music Single In China
| | | |
| --- | --- | --- |
| | News Headlines | |

Get your music news covered...
Have your press release written
by the pros at Mi2N
| | | |
| --- | --- | --- |
| | Articles | |