Candace Sosa: Musicpage's Featured Artist Of The Day

Website: http://www.musicpage.com/candacesosa

February 12th, 2014

FOR IMMEADIATE RELEASE

At a time when most 18 year olds are heading off to college, Candace Sosa, is already an accomplished singer, songwriter, and guitarist, who has already produced her very first EP. She is a young, naturally talented artist who began music at the age of nine. While most kids her age were playing with toys, Candace was listening to the blues and only after just a few months of lessons, she had the ability to play both keys and strings.

She quickly developed her unique stage personality after joining an original pop-rock band, accomplishing talent shows and performing at many venues around Detroit. She then performed at the 2012 & 2013 Ford Arts, Beats & Eats event in Royal Oak, and the 2013 Motown Winter Blast in Detroit.

She is currently working on her next CD, that she is recording at her home recording studio. All song are written, and all instruments are played by Candace on every song. She also has begun recording for other local musicians, as her skills at the mixing board are very impressive!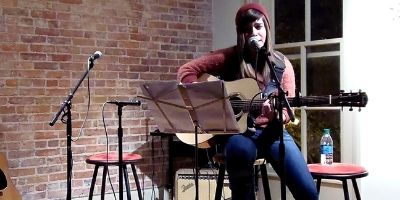 Candace's talent lies not only in her vocal and guitar skills, but also in writing mature lyrics and music that belie her young age. This talent is why she was chosen for Musicpage.com's Artist of the Day!

For more information and to check out her music, visit: https://www.Musicpage.com/candacesosa





Visit www.musicpage.com

To find music industry performance and licensing opportunities, visit the Music Ops Board at www.musicpage.com/mob




MusicDish*China Song Blast
Promote Your Music Single In China
| | | |
| --- | --- | --- |
| | News Headlines | |

Get your music news covered...
Have your press release written
by the pros at Mi2N
| | | |
| --- | --- | --- |
| | Articles | |