Lindsay Will: Musicpage's Featured Artist Of The Day

Website: http://www.musicpage.com/lindsaywill

February 13th, 2014

FOR IMMEADIATE RELEASE

Lindsay is a 17 year old country singer from Arkansas that is currently writing songs and performing around the South. Lindsay's writing career began at a young age and she continues to grow and develop her skills. She inspiration for her songs come from personal experiences and is influenced by the people around her.

Lindsay is continuing to travel around the South and striving to grow her music career. While furthering her education in the music industry, she is a genuine country artist that performs for crowds of all sizes.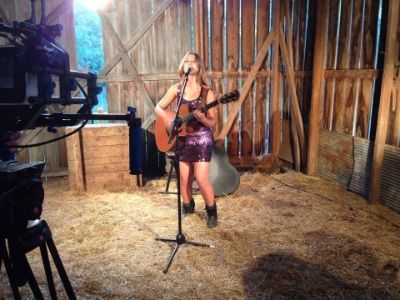 Lindsay is a young, artistic individual who is ready to grow her musical experiences. Musicpage.com admires her strengths and courage and that is why she is our Artist of the Day!

For more information and to check out her music, visit: https://www.Musicpage.com/lindsaywill





Visit www.musicpage.com

To find music industry performance and licensing opportunities, visit the Music Ops Board at www.musicpage.com/mob





MusicDish*China Song Blast
Promote Your Music Single In China
| | | |
| --- | --- | --- |
| | News Headlines | |

Get your music news covered...
Have your press release written
by the pros at Mi2N
| | | |
| --- | --- | --- |
| | Articles | |