Deer Park Avenue: Musicpage's Featured Artist Of The Day

Website: http://www.musicpage.com/deerparkavenue

February 19th, 2014

FOR IMMEADIATE RELEASE

Deer Park Avenue (DPA) is a sister rock duo of Sarah and Stephanie Snyder, two sisters who have been rocking out together since they were kids. They're often called power-pop, alternative, and punk, always with the old-school rock vibe that they grew up loving.

DPA formed in Sacramento, pulling their name from the street where they grew up on Long Island, NY. Their latest release, Stop & Go, is a collection of high-energy rock songs, driving and melodic, with the retro punk edge that has come to define their sound. They have toured on both coasts of the US, as well as, in Switzerland, France, and Germany. They're known for their enthusiastic live shows and love for the road, playing up and down the California coast at high-profile venues.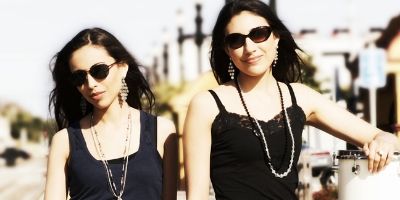 With catchy melodies, strong musicality, and melting harmonies that only sisters can produce, Deer Park Avenue is exactly the type of artists Musicpage is looking for!

For more information and to check out their music, visit: https://www.musicpage.com/deerparkavenue





Visit www.musicpage.com

To find music industry performance and licensing opportunities, visit the Music Ops Board at www.musicpage.com/mob




MusicDish*China Song Blast
Promote Your Music Single In China
| | | |
| --- | --- | --- |
| | News Headlines | |

Get your music news covered...
Have your press release written
by the pros at Mi2N
| | | |
| --- | --- | --- |
| | Articles | |