Pop-Soul Artist, Jackie Young, Releases Self-Titled EP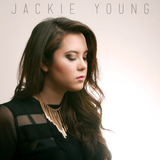 Website: http://www.JackieYoungMusic.com
Music: http://s3.amazonaws.com/lafamos-dpk/system/mp3s/6423/original/set[...]
Bold Singer-Songwriter Displays Charismatic Vocals in Edgy EP

Los Angeles, CA - Jackie Young fans are ardent about the release of her new EP, Jackie Young, now available on iTunes. With a unique sound, often compared to as the combination of Ellie Goulding and Colbie Caillat, a stellar fashion sense, and evocative lyrics, the SoCal artist is indubitably the total package.

Jackie Young is nothing short of genuinely expressive on her new EP. She lays down the law and lets those who have done her wrong know that she won't stand for anything less than she deserves, while inspiring others to do the same with her vehement voice. The EP is a compilation of straightforward, authentic, and raw emotions transformed into empowering songs. The peaks and valleys of her life and personal experiences, regarding relationships, have allowed Jackie to create something that is inspiring to others in similar positions.

Jackie Young, produced by Jesse Barrera (Jeremy Passion), "is a culmination of exploration and growth over the past few years of my life. I'm proud of the way this learning period has translated into music that is hopefully relatable to other people," explains Young. "Get Away With It," the first single off of the self-titled EP, is an upbeat breakup anthem. The single warns of revenge and redemption as Young sings, "You stole my heart, can't get away with it. Are you ready for the consequence?" Young brings out her sassy side with "Not Me," an authoritative anthem in which she stands up for herself in the relatable concept of a man leading you on, only to say you're just friends. While "Tongue Tied," is a love song about becoming dazed and getting butterflies around that special someone. The song stands out amongst the feisty heartrending tracks on the EP. "Tongue Tied" starts out with Young's delicate vocals and is later joined by Ryan Mitchell Grey; the enchanting duet will have you feeling butterflies yourself.

Music has been rooted in Young's every day life since a young age. After learning to play guitar at age thirteen, and taking classical vocal lessons throughout high school, Young found herself fully immersed in music and was offered a place in the prestigious music program at Berklee College of Music. Young has since been writing her own unique material, balanced with both deeply personal and passionate emotions.

Jackie Young is bursting at the seams with talent and determination. The pop artist has already shared the stage with notable acts such as This Century, Teddy Geiger, and Night Riots at venues including the House of Blues-Sunset, Chain Reaction, and the Los Angeles County Fair. Young continues to prove to be inexorable in the pursuit of her dreams of success. Purchase her new EP, Jackie Young, on iTunes and keep up with her by visiting www.JackieYoungMusic.com.




MusicDish*China Song Blast
Promote Your Music Single In China
| | | |
| --- | --- | --- |
| | News Headlines | |

Get your music news covered...
Have your press release written
by the pros at Mi2N
| | | |
| --- | --- | --- |
| | Articles | |