Jim Morris: Musicpage's Featured Artist Of The Day

Website: http://musicpage.com/jimmorris

February 26th, 2014

FOR IMMEDIATE RELEASE

Jim started playing guitar at the age of thirteen. Under the instruction of Bud Hanus of Huber and Breese Music Studio, he studied blues, flat picking, rock, and shred while developing his picking style. "Additional studies in music theory and four-part harmony with Alfred Marco fused my abilities with classical composition. The musicianship courses with Jim Ohrt taught me to play with discipline and creativity in an ensemble setting while using technical skills and harmonic understanding to create contemporary instrumental voicing" says Jim.

The Jim Morris Band is a progressive band which covers rock artists, as well as, produces original songs featuring expert drum and shredding guitar.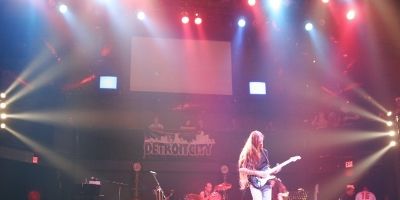 Playing professionally has given Jim the opportunity to pursue interests in the art of recording instrumental rock.

For more information and to check out his music, visit: https://musicpage.com/jimmorris





Visit www.musicpage.com

To find music industry performance and licensing opportunities, visit the Music Ops Board at www.musicpage.com/mob





MusicDish*China Song Blast
Promote Your Music Single In China
| | | |
| --- | --- | --- |
| | News Headlines | |

Get your music news covered...
Have your press release written
by the pros at Mi2N
| | | |
| --- | --- | --- |
| | Articles | |