Scott Austin: Musicpage's Featured Artist Of The Day

Website: http://www.musicpage.com/scottaustin

February 27th, 2014

FOR IMMEDIATE RELEASE

Austinís toe-tapping, eclectic, sultry sound paints a picture of coffee house nostalgia backed with full band energetic instrumentation. This crooner blends his own experience with the vitality of other accomplished artists to pull off this infusion of danceable melodies that illustrates an intimate experience with life that many can relate to.

Scott has connected with audiences from coffee shops and dinner crowds to house parties and Clubs. His music cuts through a room. He has been working hard to share his music with hearts and minds worldwide and is excited to make this year a breakout success. He is looking forward to making the right connections in the business, people that see the value in these songs and believe in them as he does.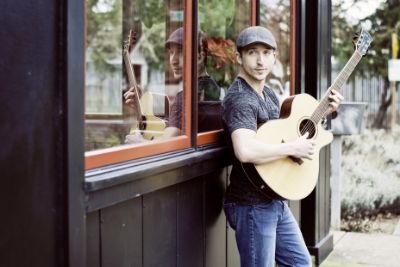 Scott's way with thought provoking tunes that give listeners the ability to move make him Musicpage's Featured Artist of the Day!

For more information and to check out his music, visit: https://www.Musicpage.com/ScottAustin





Visit www.musicpage.com

To find music industry performance and licensing opportunities, visit the Music Ops Board at www.musicpage.com/mob





MusicDish*China Song Blast
Promote Your Music Single In China
| | | |
| --- | --- | --- |
| | News Headlines | |

Get your music news covered...
Have your press release written
by the pros at Mi2N
| | | |
| --- | --- | --- |
| | Articles | |