Emerging Pop Artist, Tan, Releases Debut EP A Summer To Remember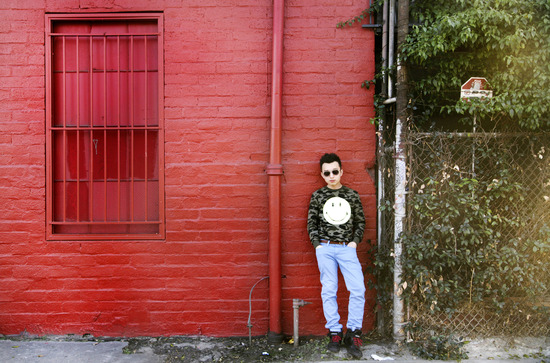 Email: Nicole@LaFamos.com
Website: http://tanofficial.com/
Los Angeles CA - Emerging pop vocalist and songwriter, Tan's previous single, "Heat Wave," was just a flame to the fire that his debut EP, A Summer to Remember will spread. With expressive lyrical content, engaging vocals, and catchy beats, Tan's four-song debut EP is everything we have been longing for in a pop love song.

A Summer to Remember, produced by Mario Marchetti and LightDrop, showcases Tan's alluring vocals through his engaging pop romanticism. With musical influences such as McFly, We the Kings and Ryan Cabrera, Tan has created his own distinctive pop sound. Earlier this year, Tan took his fans back to summer with his single, "Heat Wave" and music video which captivated fans and had them longing for more. A Summer to Remember is nothing short of memorable, with songs like "Perfect Try" that will leave you signing the chorus long after the song is over. Penned by Tan and Natania Lalwani, "Tonight" is an enchanting hopeless romantic song that slows it down a bit and displays the softer side of Tan's voice. While "If I Could I Would" shows his chivalrous side by integrating all of the things he would do for a girl, if given the chance, into a song. Reflecting on his debut EP, Tan said, "the best part of making A Summer To Remember is being able to literally do everything in my own direction and staying true to myself as an artist. This record is all about being young, making mistakes and just having fun! I hope that people will be able to relate to it and make it their summer record for many summers to come." Thanking fans for their continued support, "Heat Wave" is now available on NOISETRADE as a free download.

Tan was born on the island of Penang in Malaysia. As a native Malaysian, a career in the music industry is not a common ambition. Instead, Tan was expected to devote his time to studying, achieving good grades, and attending a university. Tan's idea of a good life is following his aspirations to become successful through his sparkling hooks and captivating beats. Tan says, "I believe that if you only live once, you've got to do it the way you want." Tan made his television debut on Astro Kid's Talent Quest: Season One, were he blew judges away with his skilled youthful voice. The exposure of his talent following his appearance on the show was just the start to his journey. By the time he was in high school, he was playing the piano, guitar and writing songs. Tan went on to enroll himself in audio engineering classes in order to learn more about music. He then studied songwriting online at Berklee College of Music. When Tan discovered the eminent College of Contemporary Music, Musicians Institute, in Hollywood, CA he took a giant leap of faith and moved nearly 9,000 miles away to enroll into school and educate himself while following his dreams and implementing his knowledge into making his dreams a success.

Moving to Hollywood provided Tan with the opportunity to connect with a community of creators who were fundamental to his progress as an artist. In order to develop his particular sound for this EP, he linked up with some acclaimed collaborators, including Mario Marchetti (Demi Lovato, Jennifer Lopez); and Grammy winning mastering engineers Evren Göknar (Heart, Mariah Carey) and Reuben Cohen (Bruno Mars, Edward Sharpe And The Magnetic Zeros).

Tan has already taken a giant stride in his journey towards a successful music career and only pushes to go further. With courage and determination, Tan continues to push the boundaries in order to get where he wants to be. Stay up to date with Tan on his Facebook Page facebook.com/tanofficial where you can view the music video for "Heat Wave" and learn more about Tan. Download his debut EP on iTunes.




MusicDish*China Song Blast
Promote Your Music Single In China
| | | |
| --- | --- | --- |
| | News Headlines | |

Get your music news covered...
Have your press release written
by the pros at Mi2N
| | | |
| --- | --- | --- |
| | Articles | |