Carla Jo Carr: Musicpage's Featured Artist Of The Day

Website: http://www.musicpage.com/carlajocarr

March 11th, 2014

FOR IMMEDIATE RELEASE

Grammy-nominated singer / songwriter, Carla Jo Carr, is a small town girl with one of the most spectacular voices in any genre of music and leaves crowds wondering where such power comes from.

Carla Jo comes from a musical family in a small rural town in southeastern Tennessee. Carla Jo's love for entertaining grew from the very moment she first began performing. Her energetic personality has allowed her opportunities to extend her talents to audiences all across the United States.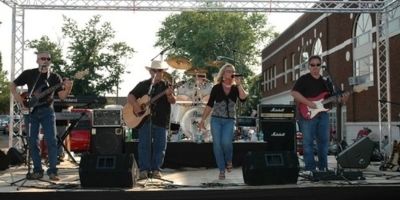 "Balancing hard work and dreams while maintaining strong family and moral values can be a challenge, in fact most tend to forget about their dreams in the midst of the hustle and bustle life can create" says Carla.

For more information and to check out her music, visit: https://www.musicpage.com/carlajocarr





Visit www.musicpage.com

To find music industry performance and licensing opportunities, visit the Music Ops Board at www.musicpage.com/mob





MusicDish*China Song Blast
Promote Your Music Single In China
| | | |
| --- | --- | --- |
| | News Headlines | |

Get your music news covered...
Have your press release written
by the pros at Mi2N
| | | |
| --- | --- | --- |
| | Articles | |