Escaping Pavement: Musicpage's Featured Artist Of The Day

Website: http://www.musicpage.com/escapingpavement

March 12th, 2014

FOR IMMEDIATE RELEASE

Escaping Pavement's Emily Burns and Aaron Markovitz met one night at a blues open mic and since then they've been inseparable. They were teen guitarists obsessed with roots music and classic rock n' roll. Joined by Niall Sullivan (bass and vocals) and Evan Profant (drums and vocals), their band's debut, UpRooted, represents a coming home to Americana from a 10-year long freewheeling musical quest.

UpRooted is refined and rustic, a celebration of American music thrown by musicians with the chops and character-making life experiences to do it right. "If you listen to the lyrics of every song on the record, you can bring it all back to being uprooted in some way," Aaron says. "It comes down to change, someone's life changing in a way that's out of their hands, like loss, or someone wanting to change themselves. Being uprooted in life happens to everyone," Emily says.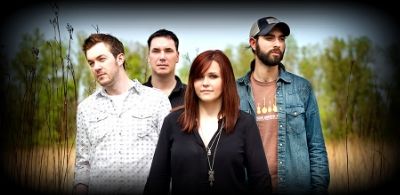 The band is the culmination of a decade of two gifted musicians' exploration, schooling, and on-the-job training. They formally honed their craft at Los Angeles Music Academy College Of Music. On their journey they soaked up rock, pop, jazz, reggae, blues, and funk, and tried various band permutations within these stylistic guises.

For more information and to check out their music, visit: https://www.musicpage.com/escapingpavement





Visit www.musicpage.com

To find music industry performance and licensing opportunities, visit the Music Ops Board at www.musicpage.com/mob





MusicDish*China Song Blast
Promote Your Music Single In China
| | | |
| --- | --- | --- |
| | News Headlines | |

Get your music news covered...
Have your press release written
by the pros at Mi2N
| | | |
| --- | --- | --- |
| | Articles | |