Zander Michigan: Musicpage's Featured Artist Of The Day

Website: http://www.musicpage.com/zandermichigan

March 20th, 2014

FOR IMMEDIATE RELEASE

Zander Michigan is a folk/blues singer/songwriter from Detroit, MI. He plays the guitar, the harmonica, and sometimes even plays the fool. In just four months of starting out, Mr. Michigan had written enough songs to compile an album, so in the summer of 2013 he went to the studio. In September of 2013 he released his first 14-song album, "Never Going Back Home".

He since has been featured on TV Warren, WAYN Radio, and in Metrotimes. Also upon releasing his album, Mr. Michigan has been playing shows whenever the opportunity arises. He has played at the Birmingham Street Fair, Dino's Lounge, Goldfish Tea, The Pike Room, The Plymouth Coffee Bean, and many more. He will be making his out of state debut in March in Ripon, Wisconsin. He hopes that by the end of the summer of 2014 he will have gained enough credibility in Detroit and the Midwest to do a month-long tour.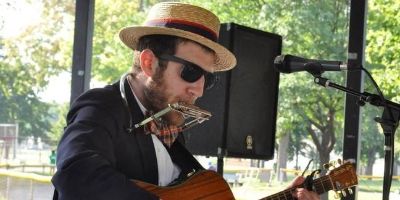 Dare to be stylish.

For more information and to check out his music, visit: https://www.musicpage.com/zandermichigan





Visit www.musicpage.com

To find music industry performance and licensing opportunities, visit the Music Ops Board at www.musicpage.com/mob





MusicDish*China Song Blast
Promote Your Music Single In China
| | | |
| --- | --- | --- |
| | News Headlines | |

Get your music news covered...
Have your press release written
by the pros at Mi2N
| | | |
| --- | --- | --- |
| | Articles | |