The Blackbird Revue: Musicpage's Featured Artist Of The Day

Website: http://www.musicpage.com/theblackbirdrevue

March 25th, 2014

FOR IMMEDIATE RELEASE

From the heart of the midwest, The Blackbird Revue's worn, comfortable, americana sound is beginning to garner national attention. Featured on NBC's, The Voice, and boasting one of Kansas City's top ten albums of 2013 (Ink Magazine), this husband and wife duo has created a sound that is achingly beautiful, hauntingly memorable, and passionately performed.

Many are taking notice.

They were selected as a national finalist for the Bud Light Battle of the Bands 2012, invited to participate in the Chevy Music Showcase for Kansas City, and nominated two years running as the best Americana band in Kansas City by The Pitch Magazine.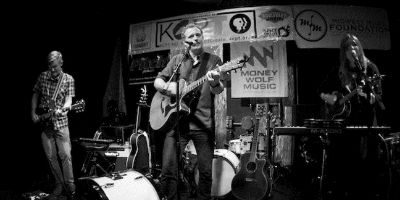 "Their sound is lovely, all melodic and well-crafted, midtempo and melancholic. And their harmonies can be deadly." - Ink Magazine

For more information and to check out her music, visit: https://www.musicpage.com/theblackbirdrevue





Visit www.musicpage.com

To find music industry performance and licensing opportunities, visit the Music Ops Board at www.musicpage.com/mob





MusicDish*China Song Blast
Promote Your Music Single In China
| | | |
| --- | --- | --- |
| | News Headlines | |

Get your music news covered...
Have your press release written
by the pros at Mi2N
| | | |
| --- | --- | --- |
| | Articles | |