Motor Honey: Musicpage's Featured Artist Of The Day

Website: http://www.musicpage.com/motorhoney

March 27th, 2014

FOR IMMEDIATE RELEASE

Motor Honey is a female fronted, five piece band the incorporates all of Motor City's stylings from Rock and Motown, to Blues, Funk and Soul. With the release of their first CD in June 2012, they caught the eye of Capstone Film at Madonna University and were selected to shoot a free music video for their track 'The Border.' Now, they are back in the studio recording their net album to be released this year.

The music they write is why they perform, but Motor Honey also gets great pleasure out of reworking a slew of awesome cover tunes. Some artists they cover include Stevie Nicks, Stevie Wonder, Stevie Ray Vaughan.....and other artist that aren't named Stevie, such as, Susan Tedeschi, Aretha Franklin and Grace Potter.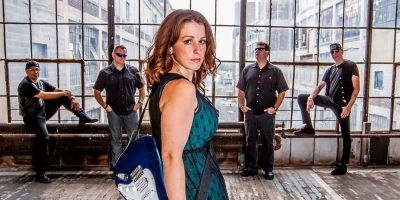 Motor Honey bring energy and fun to the stage whether it be smaller clubs or large, outdoor festivals. They are a veteran mix of musicians that jam tunes with powerful lead vocals and a lot of energy.

For more information and to check out their music, visit: https://www.musicpage.com/motorhoney





Visit www.musicpage.com

To find music industry performance and licensing opportunities, visit the Music Ops Board at www.musicpage.com/mob





MusicDish*China Song Blast
Promote Your Music Single In China
| | | |
| --- | --- | --- |
| | News Headlines | |

Get your music news covered...
Have your press release written
by the pros at Mi2N
| | | |
| --- | --- | --- |
| | Articles | |