Nate DiRuzza: Musicpage's Featured Artist Of The Day

Website: http://www.musicpage.com/natediruzza

April 2nd, 2014

FOR IMMEDIATE RELEASE

One of Nate's earliest influences was Elvis Presley. Nate played Elvis in a school play at age seven, and for the rest of the year wrote "Elvis DiRuzza" at the top of his homework. It was not uncommon for his mother to discover Nate standing on her coffee table, singing Presley songs into a remote and wearing a cape.

In High School, Nate discovered the guitar and immediately fell in love. Unable to afford lessons, Nate decided to teach himself how to play. Less than a year later he was composing music and writing his own lyrics. He dreamed of fame and fortune.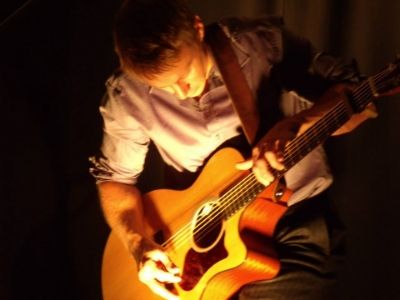 After college, Nate began to rethink what it meant to be a star. Nate's dreams of fame and fortune transformed into a desire to help others through his music. He decided to focus on writing music that was not only catchy, but rich with meaning and positive messages.

For more information and to check out his music, visit: https://www.musicpage.com/natediruzza





Visit www.musicpage.com

To find music industry performance and licensing opportunities, visit the Music Ops Board at www.musicpage.com/mob





MusicDish*China Song Blast
Promote Your Music Single In China
| | | |
| --- | --- | --- |
| | News Headlines | |

Get your music news covered...
Have your press release written
by the pros at Mi2N
| | | |
| --- | --- | --- |
| | Articles | |