Shock Wave: Musicpage's Featured Artist Of The Day

Website: http://www.musicpage.com/shockwave
April 8th, 2014

FOR IMMEDIATE RELEASE

Three Macomb teens have been shocking audiences and making waves all over Metro Detroit lately. The band, appropriately known as Shock Wave, has been together for about a four years, but in that time, has played an unprecedented amount of shows (over 200). Comprised of Angelo Coppola (18) – Drums & Lead Vocals, and brothers David Frankel (18) – Guitars, and Dylan Frankel (19) – Bass & Vocals, these young men have fast been making a name for themselves in the local and national rock scenes.

Aside from performing all over Metro Detroit, the band has made it a priority to use their talents to help those less fortunate. In their short time together, Shock Wave has played for over a dozen charitable events ranging from fundraisers for private individuals in need, to well known non-profit organizations that have raised money for children's autism, toys for tots, breast cancer, children's hospital, and more.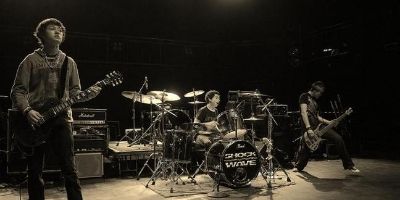 Shock Wave says they are proud to hail from Detroit, a town responsible for producing such a rich musical heritage. They hope that Shock Wave will be the next big name to add to the seemingly endless list of Detroit's home grown talent.

For more information and to check out her music, visit: https://www.musicpage.com/shockwave





Visit www.musicpage.com

To find music industry performance and licensing opportunities, visit the Music Ops Board at www.musicpage.com/mob





MusicDish*China Song Blast
Promote Your Music Single In China
| | | |
| --- | --- | --- |
| | News Headlines | |

Get your music news covered...
Have your press release written
by the pros at Mi2N
| | | |
| --- | --- | --- |
| | Articles | |