First Audio/Video Release In Ancient Future History Drops On Earth Day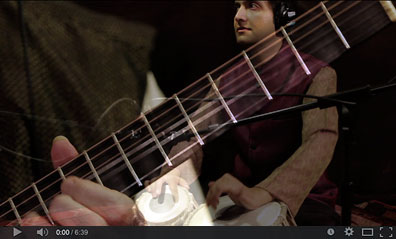 Website: http://www.ancient-future.com/yearning.html
'Yearning for the Wind' is the first brand new Ancient Future studio recording released to the general public since 2002's 'Planet Passion.' It isn't that Ancient Future hasn't been active. Indeed, Ancient Future has recorded over three hours of music in this period, much of it live. But rather than release it all in a market where a low value is placed on music while a high value is placed on the tech companies that deliver it, Ancient Future has taken a different approach. Recorded in December 2013, this evocative piece was produced for the 'Archive of Future Ancient Recordings,' Ancient Future's ambitious ongoing recording project. To finance A.F.A.R., Ancient-Future.Com Records provides financial supporters access to select files from Ancient Future's archives of alternate takes, live concerts, radio performances and new studio recordings as they are created. To promote the 'Archive of Future Ancient Recordings,' Earth Day of Ancient Future's 35th year performing was chosen for the digital release, with the physical CD to be released 6/17/14.

'Yearning for the Wind' is a poignant piece based on Rag Kalyan, an evening raga that corresponds to the Lydian mode. The composition also incorporates harmony and other guitaristic elements. A duet between scalloped fretboard guitar pioneer Matthew Montfort and Indian tabla virtuoso Vishal Nagar, who is considered one of the most gifted tabla players of his generation, 'Yearning for the Wind' is set in matta tal, a nine beat rhythmic cycle. As a bridge between the slow and fast sections of the piece, Vishal Nagar performs an elegant tabla solo over the soft nine beat groove that slowly builds up to a vibrant rela (a fast tabla composition characterized by rapid drum rolls).






MusicDish*China Song Blast
Promote Your Music Single In China
| | | |
| --- | --- | --- |
| | News Headlines | |

Get your music news covered...
Have your press release written
by the pros at Mi2N
| | | |
| --- | --- | --- |
| | Articles | |