Infinite Skillz: Musicpage's Featured Artist Of The Day

Website: http://www.musicpage.com/infiniteskillz

April 23rd, 2014

FOR IMMEDIATE RELEASE

Infinite Skillz is a much-needed breath of fresh air. After growing up a fan of Hip Hop, he became so disheartened by what he was being bombarded with on urban radio that he decided to be the change he wanted to see. Infinite Skillz is a R.E.A.L. emcee that brings a "message to the party and some fun to the thinkers." He combines lyrical wordplay, storytelling, and vocal clarity to consistently create music you can support confidently.

His willingness to take up this cause and the work ethic he has displayed in pursuit of his goals has already gained considerable attention. His talents helped him earn song placements with ESPN, Under Armour, and the Tampa Bay Rays.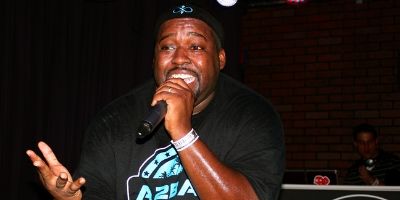 Infinite was named by the readers of the Tampa Bay area Creative Loafing' magazine as the 2012 Best local Hip Hop act just a year after winning the critic's pick.

For more information and to check out his music, visit: https://www.musicpage.com/infiniteskillz





Visit www.musicpage.com

To find music industry performance and licensing opportunities, visit the Music Ops Board at www.musicpage.com/mob





MusicDish*China Song Blast
Promote Your Music Single In China
| | | |
| --- | --- | --- |
| | News Headlines | |

Get your music news covered...
Have your press release written
by the pros at Mi2N
| | | |
| --- | --- | --- |
| | Articles | |