Daniela Kuri Releases Effusive New Single And Music Video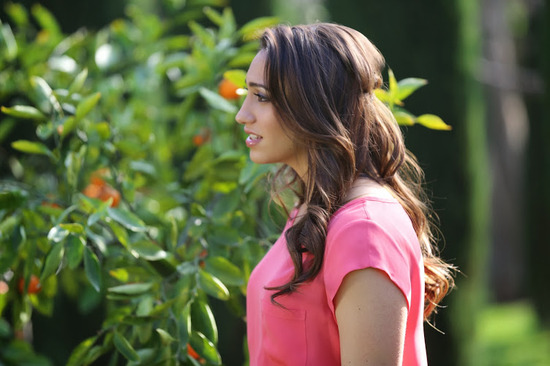 Email: Nicole@LaFamos.com
Website: http://www.facebook.com/DanielaKuriMusic
Los Angeles, CA - Multi-cultural vocalist Daniela Kuri released her impassioned music video for the heartfelt single, "The Reason That I'm Here", as an early Mother's Day gift to her mom. The emotion and compassion flowing through the touching single and video is contagious, and has left fans wanting more. The single is also available for download on iTunes.

"The Reason That I'm Here," was written by Daniela in admiration of her mother, and produced by Phil Swann (Lee Ann Womack, Blake Shelton, The Good Mad, Laura Hall). The video, that was filmed in Los Angeles and directed by Cumbia Films, features Daniela as she reflects on photographs of her always supportive and loving mother. Tugging at the heartstrings of the viewers, the lyric video is an ode to the support and adoration for her. Combining her classic tender vocals and sentimental lyrical content with the masterful elegant production, a heartfelt and earnest track was created.

Born and raised in Mexico City, Mexico, and coming from a Lebanese background, music and dance has been a dominant staple in her life and cultural heritage. Daniela's family has been a part of the catalyst for the start of her career. Daniela's grandfather was a big influence on her music, and laid the foundation for her infatuation with music of the late 50's to early 70's and boleros, which have formed a special place in her heart. At age two, Daniela unveiled her innate passion for the performing arts, and continues developing her dance skills in various styles including hip-hop, salsa, tango, jazz and tap, as another form of expression. As a child she learned various instruments, played the piano for several years, and participated in a percussions orchestra. However, her obsession for singing always ran strongly through her veins and she knew that singing on stage was where she belonged. At 16, Daniela moved to Houston, Texas where she was introduced to a new culture that presented her with opportunity to grow and to chase after her dreams with the support of her family. Daniela has left familiarity once again, and relocated to Los Angeles to further develop her career.

Daniela's diverse background, history enthusiasm and worldly curiosity are evident through her music and performances. With a passion growing stronger by the minute, and unstoppable determination to pursue what she loves, the artist is on the road to success. Purchase "The Reason That I'm Here" on iTunes, and check out the music video on YouTube! Get updates from Daniela at www.facebook.com/DanielaKuriMusic.




MusicDish*China Song Blast
Promote Your Music Single In China
| | | |
| --- | --- | --- |
| | News Headlines | |

Get your music news covered...
Have your press release written
by the pros at Mi2N
| | | |
| --- | --- | --- |
| | Articles | |