Heather Fay: Musicpage's Featured Artist Of The Day

Website: http://www.musicpage.com/heatherfay

May 6th, 2014

FOR IMMEDIATE RELEASE

Connecticut Singer / Songwriter, Heather Fay, dabbles in the Alternative Country genre and adds in a twist of Bluegrass. Her songs pour directly from her heart and she writes of experiences and emotions to which we all can relate. Heather's sophomore album, "Cherish The Broken," fits like your favorite sweater - it's a cozy, warm, and groovy collection of songs about heartbreak and hope, sung by a smooth, golden-honey voiced gal. "Cherish The Broken" was funded 100% by Heather's successful crowd-funding campaign!

Heather has recently gained recognition for being one of the first musicians to utilize the Hangouts On-Air platform on Google+ to build a global audience for her music. In addition to performing hangout concerts for her 900,000+ followers, Heather hosts a series of open-mic hangouts, which enable her to build an ever-growing network of musicians from around the world. Heather often plays shows in CT and NYC, most recently at Rockwood Music Hall and the Living Room.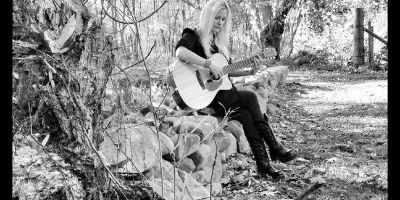 Most recently Heather was named Country Music Chart's "One To Watch" Artist.

For more information and to check out her music, visit: https://www.musicpage.com/heatherfay





Visit www.musicpage.com

To find music industry performance and licensing opportunities, visit the Music Ops Board at www.musicpage.com/mob





MusicDish*China Song Blast
Promote Your Music Single In China
| | | |
| --- | --- | --- |
| | News Headlines | |

Get your music news covered...
Have your press release written
by the pros at Mi2N
| | | |
| --- | --- | --- |
| | Articles | |