New Single "Swing Low" By Folk Singer-Songwriter Kate Callahan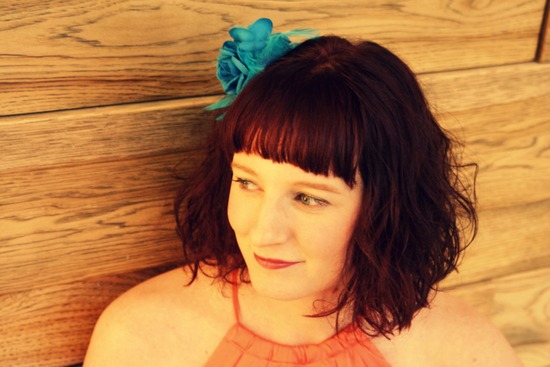 Email: Nicole@LaFamos.com
Website: http://www.kate-callahan.com/?inf_contact_key=dbc81a19a56ec39c3e4[...]
Los Angeles, CA - Kate Callahan's new single "Swing Low" channels an era of music long before her time. Callahan mixes influences from the 60's with her own alternative-folk style of music. Deriving inspiration from her own personal struggles, Kate has refocused that energy into her music, which is evident through its emotional presence. "Swing Low" is unique amongst the music that currently saturates the airwaves. The single is now available for download on iTunes.


"Swing Low" is a warm and soulful mix of folk and indie style music. Callahan's voice is clear and gentle with lyrics that are figurative and poetic. "Height has a way with making you small and dying gets you larger after the fall." Callahan's musical influences shine through in her single. Mainly influenced by the 60's and 70's, Callahan often looks to Stevie Nicks for her songwriting techniques. She credits the clear tones of her voice to other artists from the 60's such as Joni Mitchell, Judy Collins, and Joan Baez. "Swing Low" was produced and recorded by the Grammy nominated and 4-time Emmy Winner, Jim Chapdelaine. The single serves as the introduction to Kate's forthcoming EP, which will be released later this year.

Callahan grew up in a musical family. She studied the cello between the ages of eight to eighteen and continues to incorporate it in her music. What inspired Callahan to learn the guitar and write songs was a skiing accident at the age of 19 that would change her life. She sustained a traumatic brain injury forcing her to withdraw from college and focus on full-time rehabilitation. After a year of physical therapy five days a week, doctors told Callahan she had plateaued, but she was determined to overcome her injury. In search for a way to heal, Callahan took up guitar lessons, which proved to be a tumultuous task due to short-term memory. As Callahan kept playing, her hand-eye coordination and memory improved. She eventually began writing songs and felt inspired to share them starting with small open-mic nights. The open-mics snowballed into features, opening sets, and headlining appearances throughout New England. Along with music, Callahan is a creative writer and a college application essay expert. She studied Creative Nonfiction in college and created an award-winning research project based on demystifying the college application essay. She teaches the Art of the College Essay in high schools and runs a part-time business as a college and grad school essay consultant.

Kate Callahan's story is inspiring to many. She has won a plethora of awards, the most recent being The Greater Hartford Arts Council announcing her as their featured artist of 2014. It's been an exciting couple years for Callahan as she continues to blossom in the music industry. Follow Kate on Facebook and check out her website at www.Kate-Callahan.com. The single "Swing Low" may be purchased now on iTunes.




MusicDish*China Song Blast
Promote Your Music Single In China
| | | |
| --- | --- | --- |
| | News Headlines | |

Get your music news covered...
Have your press release written
by the pros at Mi2N
| | | |
| --- | --- | --- |
| | Articles | |