Alyssa Simmons: Musicpage's Featured Artist Of The Day

Website: http://www.musicpage.com/alyssasimmons

May 13th, 2014

FOR IMMEDIATE RELEASE

An enchanting persona fused with explosive stage presence & the ability to flat out own it. Meet Alyssa Simmons, singer songwriter & music addict from the outskirts of Detroit. Old school rock n' roll intertwined with catchy pop melodies & a voice that sounds like she quite literally has Motown in her veins, there's no question Alyssa holds her own.

Simmons has grabbed the attention of Industry heavy hitters like Atlantic Records, EMI, Disney & Trans Siberian Orchestra. She has spent the past year fronting Detroit's hottest party band "Killer Flamingos," performing 4-5 nights a week. Alyssa is now back in the studio with producer, Andy Patalan, of ATP Productions & The Loft finishing her 4th CD "Now or Never" due out the beginning of Summer 2014.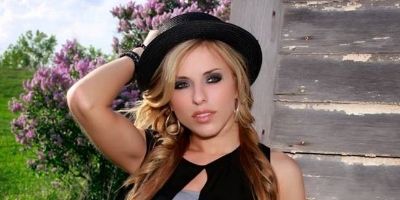 A blonde little girl with a raspy voice, Alyssa chose watching music videos over most kid shows. It was at that young age the Simmons family knew they had some kind of magic on their hands.

For more information and to check out her music, visit: https://www.musicpage.com/alyssasimmons





Visit www.musicpage.com

To find music industry performance and licensing opportunities, visit the Music Ops Board at www.musicpage.com/mob





MusicDish*China Song Blast
Promote Your Music Single In China
| | | |
| --- | --- | --- |
| | News Headlines | |

Get your music news covered...
Have your press release written
by the pros at Mi2N
| | | |
| --- | --- | --- |
| | Articles | |