The LTG: Musicpage's Featured Artist Of The Day

Website: http://www.musicpage.com/theltg

May 16th, 2014

FOR IMMEDIATE RELEASE

What started as an energetic trio from Bellingham, Washington, comes The LTG, a Roots Rock Reggae band that brings a West Coast sound and a uplifting presence to the reggae music scene in Nashville, Tennessee.

Brothers Morgan and James Letorgeon grew up playing music together. They became known as LTG Brothers among friends and family, and their music was made up of feel-good sound of acoustic guitar, violin, mandolin, congas, bongos and vocal harmonies. The two have played all the top venues in their hometown and decided it was time to spread the love. They left their beloved fans, friends and family, sold their belongings so everything could fit in a truck. The LTG have been traveling the U.S. performing acoustically on peaceful beaches to the big clubs of Hollywood, The LTG Bros lived the beach bum life up and down the West Coast while making a name for themselves with their music.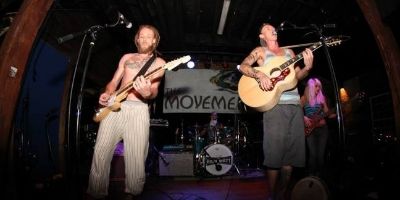 Their infusion of musical influences gave birth to their own unique sound, which paved the way for The LTG to bring love and light to the underground Nashville Reggae Scene.

For more information and to check out her music, visit: https://www.musicpage.com/theltg





Visit www.musicpage.com

To find music industry performance and licensing opportunities, visit the Music Ops Board at www.musicpage.com/mob





MusicDish*China Song Blast
Promote Your Music Single In China
| | | |
| --- | --- | --- |
| | News Headlines | |

Get your music news covered...
Have your press release written
by the pros at Mi2N
| | | |
| --- | --- | --- |
| | Articles | |