GRAMMY AWARD WINNER, DONALD LAWRENCE SUPPORTS THE THOMAS A. DORSEY PROJECT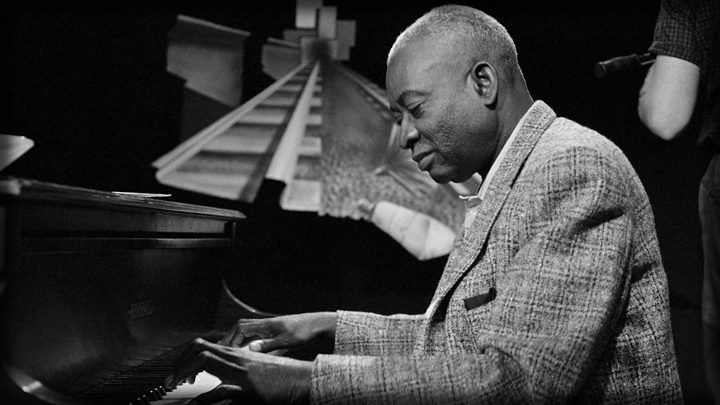 Email: TheThomasA.DorseyProject@gmail.com
Website: http://www.TheThomasADorseyProject.tumblr.com.
Springfield, IL – The Thomas A. Dorsey Project is proud to announce the support of Grammy, Dove and Stellar Award winning recording artist, Donald Lawrence.

Donald Lawrence is an international songwriter, producer, music and choir director and gospel extraordinaire with a storied musical career. In 2013, Quiet Water Entertainment and Entertainment One Music commemorated Donald Lawrence's accomplishments by releasing "20 Year Celebration Volume 1: Best For Last" album which debuted number one on the iTunes Christian and Gospel Albums and produced the hit single "The Gift." "The Gift" is also featured on "WOW Gospel 2014" double CD which is currently number three on Billboard's Gospel Albums charts. Fans and gospel music lovers can see Lawrence performing live during the first annual Chicago Gospel Music Awards at the House of Hope (752 East 11th Street Chicago, IL) on Friday, June 13th, 2014.

In support of The Thomas A. Dorsey Project, Lawrence issued this statement "As the Father of Gospel music, Mr. Thomas A. Dorsey has had a profound impact on me as an artist. In fact, one of the first songwriting awards I won as a young songwriter was the "Thomas A. Dorsey Song of the Year Award," during The Thomas A. Dorsey Convention of National Choirs and Choruses. Mr. Dorsey not only paved the way for future Gospel artists, he laid the foundation for which our genre of music was built upon. All generations of musicians, regardless of their musical preference or style need to study the work and life of Thomas A. Dorsey. What better tool to learn the man than a piece of literature written by his own grandson, Thomas A. Dorsey III? Thomas is currently raising money via PayPal to facilitate the creation of this book about his grandfather. Please contribute to this cause so that all of us maybe allowed a window into the life of this musical genius."

The Thomas A. Dorsey Project is committed to protecting the image, works, and reputation of Thomas A. Dorsey while preserving the legacy of the most prolific innovator of gospel music. Dorsey arguably produced the soundtrack to the Civil Rights Movement. Dorsey's songs have been recorded and performed by the likes of Sam Cooke, Albertina Walker, Clara Ward, Elvis Presley, Whitney Houston, and Melonie Daniels, just to name a few. The project is currently in Phase 1 of its Crowdsourcing & Fundraising Campaign in which all funds received will assist in facilitating logistics such as research, writing, editing, artistic design and licensing necessary to complete a factually based narrative which chronicles nearly a century of American History.

The Thomas A. Dorsey Project is seeking to transform Dorsey's life story into a manuscript, film and beyond. Please send all monetary donations to The Thomas A. Dorsey Project c/o Thomas A. Dorsey III P.O. Box 1825 / 411 East Monroe, Springfield, IL 62705. Online donations can be made at https://www.paypal.com/cgi-bin/webscr?cmd=_s-xclick&hosted_button_id=XVF38K8X2QBGW.

For exclusive content and photos please "Follow" The Thomas A. Dorsey Project's daily status updates on Twitter at http://www.twitter.com/Dorsey_Project, "Like" the official FaceBook page at https://www.facebook.com/pages/The-Thomas-A-Dorsey-Project/599872896764394 and visit the official Tumblr blog at http://www.TheThomasADorseyProject.tumblr.com. For additional information on The Thomas A. Dorsey Project, sponsorship and partnership opportunities, interviews, etc. please contact Thomas A. Dorsey III by telephone at (217) 546-7892 or by e-mail at TheThomasA.DorseyProject@gmail.com.




MusicDish*China Song Blast
Promote Your Music Single In China
| | | |
| --- | --- | --- |
| | News Headlines | |

Get your music news covered...
Have your press release written
by the pros at Mi2N
| | | |
| --- | --- | --- |
| | Articles | |