Singer-Songwriter Kate Callahan Releases New EP "Two Doors"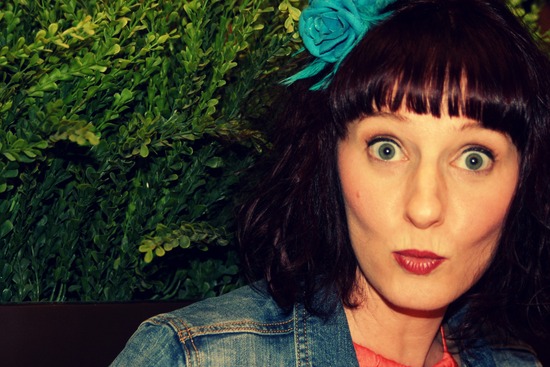 Email: Nicole@LaFamos.com
Website: http://www.kate-callahan.com/
Music: http://s3.amazonaws.com/lafamos-dpk/system/mp3s/6693/original/two[...]
Los Angeles, CA - New England songstress, Kate Callahan just released her latest EP titled, Two Doors. Callahan is an indie-folk, singer-songwriter who blends her own soulful style with influences from earlier eras, mainly the 60's and 70's. The EP is a compilation of songs inspired by personal experiences expressed through warm-indie melodies. Two Doors is now available on iTunes and features the singles, "Swing Low" and "Two Doors".

The songs off of Callahan's new EP are spiritual and honest. She finds inspiration for her sound from great songstresses of the 60's and 70's, like Joni Mitchell and Judy Collins, and takes songwriting techniques from the infamous Stevie Nicks. You won't hear about trivial topics in Callahan's music, she goes much deeper, often speaking about the greater world as a whole or ones connection to the earth. Her depth comes from a time of great hardship. The title-track hits deep with its emotional capabilities, exposing the heart as Kate's pure and untreated voice flows through each lyric. Earlier this year Callahan released "Swing Low" her first single off the EP, which was produced by Emmy award winner, Jim Chapadeline. "Swing Low" showcases Kate's warm and soulful, indie-folk style found throughout the new album. Her lyrics are poetic. Many find Callahan's story inspirational and she has been recognized with a handful of awards, the most recent being The Greater Hartford Arts Council, naming her as their featured artist of 2014.

At nineteen, Callahan sustained a traumatic brain injury in a skiing accident, forcing her to drop out of college to rehabilitate. When the doctors told her she had plateaued, Callahan worked harder for herself driven by her desire to heal. She took up the guitar, which ultimately helped her memory, and she soon after began to write songs. She gave herself a platform to share her story and a unique way to deal with what had happened. She decided she wanted to share her work and began to play local open mic nights all over New England. Those open mics turned into features, which turned into opening sets, then headlining. Callahan continues to work on her music and make a name for herself within the industry.

Kate Callahan has been on the move appearing on a number of shows discussing music and promoting her new EP. This is one of the more exciting moments of the past two years for Callahan as her tireless and hard work has finally paid off. Be sure to check out Two Doors on iTunes and learn more about the Kate Callahan's music at her website www.Kate-Callahan.com.




MusicDish*China Song Blast
Promote Your Music Single In China
| | | |
| --- | --- | --- |
| | News Headlines | |

Get your music news covered...
Have your press release written
by the pros at Mi2N
| | | |
| --- | --- | --- |
| | Articles | |