Award-Winning Mexican Actress & TV Star Bianca Marroquin Performs At 54 Below - Broadway's Supper Club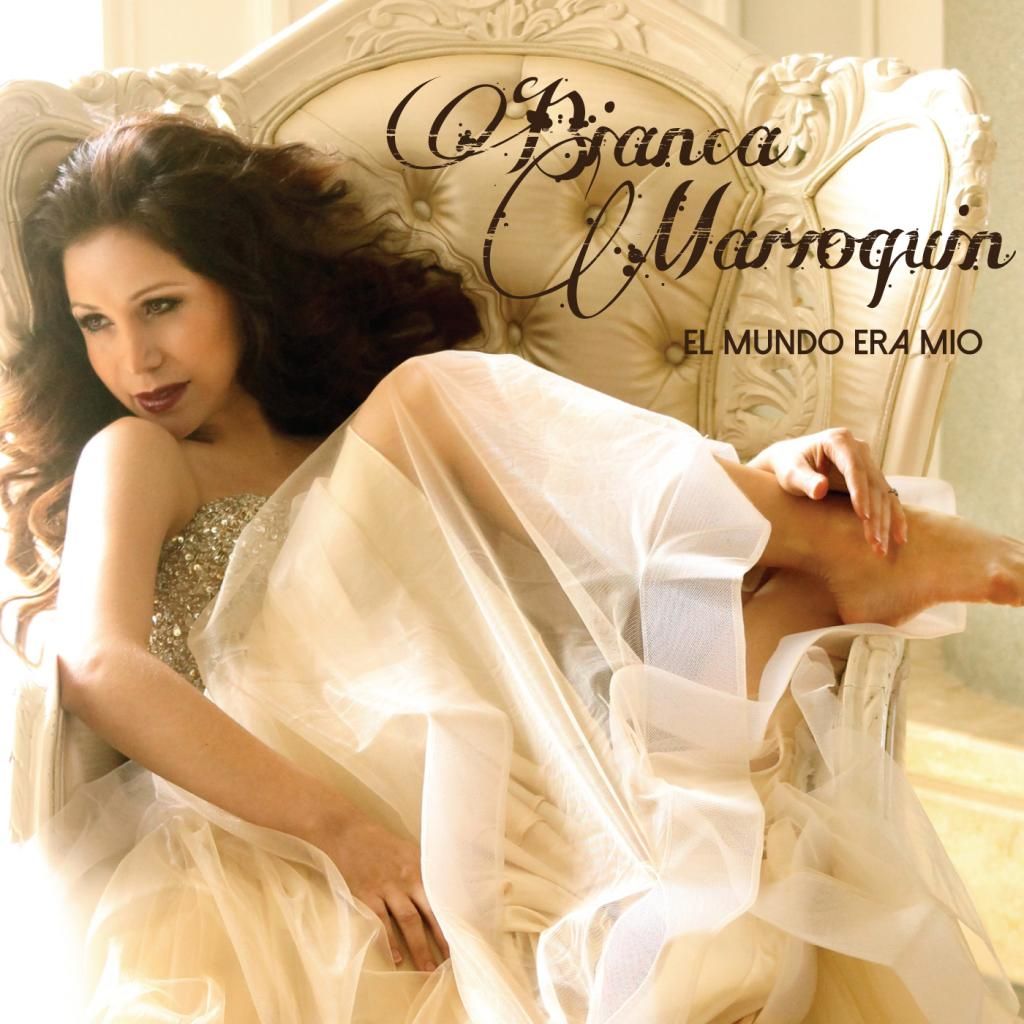 Website: http://www.YoungPalsMusic.com/
Music: http://youngpalsmusic.com/track/621457/one-lie-promo?autostart=true
Bianca Marroquin, the beloved singer, songwriter, dancer & actress will perform songs from her debut album 'El Mundo Era Mio' as well as songs she's performed in musicals during the course of her career. From Roxie Hart, Chicago the Musical's "merry murderess" to In The Heights to The Pajama Game, Bianca has graced Broadway stages with her vocal versatility. Also a beloved TV star in her native home, Mexico, Bianca is the current lead in Chicago, and one of the youngest actresses to play Roxie.

Marroquin will be accompanied by 5 piece band on stage with Tom Gallaher on piano, Dennis DelGaudio on guitars, Steve Singer on drums, Malcolm Gold on bass and Marshall Coid on violins.

Date: Wednesday, July 9, 9:30PM
Address: 54 Below - 254 W 54th St, Cellar - New York, NY 10019
Tickets Info: 54below.com, (646) 476-3551

As a whole, the concert will be a wondrous showcase for her vocal versatility. "One moment, Marroquin imparts a guttural growl akin to Alanis Morrissette and the next, soars as a definitive Celine Dion-worthy diva " says Billboard's former senior editor Chuck Taylor.

The album's title "El Mundo Era Mio" was Marroquin's vision for the overall theme of her solo album, reflecting her missive of maintaining positivity: "The world was mine. Life is short. Stay forward. Accept, learn the lesson, let go and open to receive what's next," she says. "Never lose hope. Let your faith be greater than your fears." 

Hispanic audiences are intimately acquainted with Bianca Marroquin. As a triple threat entertainer—singer, dancer and actress—she plays Roxie Hart on Broadway's "Chicago" the musical, winning the Helen Hayes Award for Best Actress in a Musical at Washington's Kennedy Center. She also won five awards from the Mexican Critics Association, including Best Actress. Theater roles at home include "Beauty and the Beast," "Rent," "Mary Poppins," "The Vagina Monologues" and "The Phantom of the Opera."

On Broadway, she is the first Mexican actress to ever headline a show—and in 2014, her role as Roxie Hart in "Chicago" was renewed for another full year. She has also performed on the Great White Way in "In the Heights" and "The Pajama Game." And in March, Marroquin was named the first-ever National Ambassador for Viva Broadway, a partnership with the Hispanic community.

In addition, Marroquin served as one of three judges during all four seasons of Univision's reality dance competition series "Mira Quien Baila," the Spanish-language franchise of "Dancing With the Stars"; and she judged reality series "Pequeños Gigantes." Televisa cast her as the main protagonist in telenovela "Esperanza del Corazón" (she also sang the show's theme song). And she is a Judge on TeleVisa's new reality talent show "Bailando Por Un Sueno," which launched April 24 in Mexico City.

"You've never seen a Roxie like this!" -The Chicago Tribune.





MusicDish*China Song Blast
Promote Your Music Single In China
| | | |
| --- | --- | --- |
| | News Headlines | |

Get your music news covered...
Have your press release written
by the pros at Mi2N
| | | |
| --- | --- | --- |
| | Articles | |