"Latium" By The Smiling Buddhas (EP)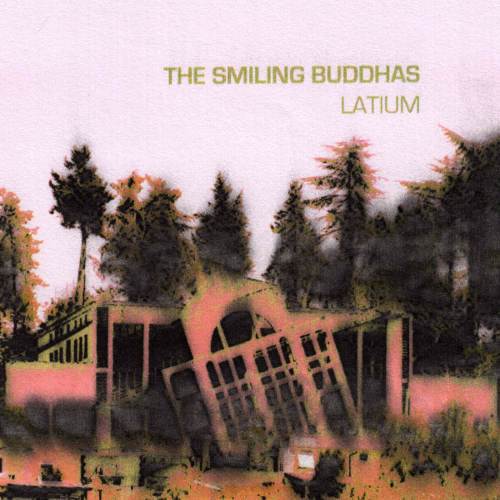 Email: dorninger@base.at
Website: http://www.base.at/latium.html
Music: http://www.base.at/music/01_tsb_latium_fast-bikeride-down_128.mp3
The Smiling Buddhas "Latium"
code: 1406-18
release date June 2014
format: CD/Digital
style: techno, ambient, soundtrack, minimal

"Latium" - the forth aural travelogue by The Smiling Buddhas!

Latium is the region around Rome and a government region of Italy.

In 2013 while living south-east of Rome in the foothills of the Abruzzo, The Smiling Buddhas spent some time travelling in this region. "Fast Bikeride Down To Trevi Nel Lazio" tries to recreate the aural speedrush of speeding downhill on a racing bike from the lovely city of Jenne to Trevi Nel Lazio. "Rocca dei Borgia" (Rocca Abbaziale) is an abbey that was originally designed as a castle by the Borgias in Subiaco. Lucrezia Borgia was born here, the most important inspiration for this tune. "Palestrina" guides you through the ruined medieval castle San Pietro of the Colonna family on a very hot day after a wine tasting. "Cruising To Terracina" tells the story of a drive at high speed with the car windows down, discussing the quality of Italian movies from the 50ies. Altipiani di Arcinazzo is a little village that tries to look like Cortina d'Ampezzo in the Alps. That's why "Altipiani" sounds so surreal! "Cicadas" is an attempt at fusing together the experience of the beautiful Italian countryside with the noise of tuned-up motorbikes speeding up to Paliano and the distant sound of the nightly fireworks from the luna park in Valmontone.

The cover shows a building in Paliano, Italy.




MusicDish*China Song Blast
Promote Your Music Single In China
| | | |
| --- | --- | --- |
| | News Headlines | |

Get your music news covered...
Have your press release written
by the pros at Mi2N
| | | |
| --- | --- | --- |
| | Articles | |