PRODUCER OZWALD BOZWALD TURNS HEADS WITH NEW MUSIC VIDEO "I'M FEELIN' BUENO"

Email: SMTentertainment@gmail.com
Website: http://www.ozwaldbozwald.com/
August 14, 2014, New York, NY: Producer/DJ/Rapper OZWALD BOZWALD is catching people by surprise with the release of his new music video "I'm Feelin' Bueno." The provocative video features four scantily clad models while promoting some of the health benefits of juicing fruits and vegetables. Juice fasting, which has a growing mainstream appeal in recent years, sparked a personal transformation for BOZWALD. After seeing the popular documentary "Fat, Sick & Nearly Dead" on Netflix, he decided to give juice fasting a try to improve his health. After 10 days, BOZWALD says that he felt great and his desire for meat had completely vanished. Eventually dropping 50 unneeded pounds, he decided to continue with a vegan diet. "If you're no longer interested in something, it's easy to let it go," he says. BOZWALD'S newfound passion for healthy living has found its way into his art.

"I'm Feelin' Bueno" is an infectious dance track just in time for the end of summer. Its release marks the continuation of BOZWALD'S dive into dance music after several years of producing hip-hop. In the first week since the video's release, "I'm Feelin' Bueno" garnered 60,000+ views on YouTube, an outstanding feat for an independent producer. One thing is for sure, after seeing this video you'll never look at vegetables the same way again.

Head on over to YouTube and see what all the buzz is about.
"I'm Feelin' Bueno" video link: http://www.youtube.com/watch?v=0Zj8gbT1TyA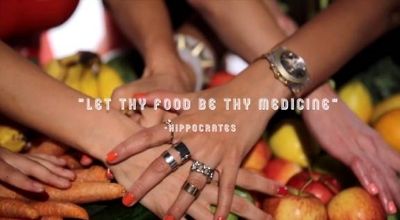 OZWALD BOZWALD is a producer, DJ, and rapper based in Harlem NYC. A 15 year veteran in the music industry, BOZWALD has written and produced music for high profile brands including Bacardi, Heineken, and Coca-Cola as well as the TV shows Workaholics, Fashion Star, ESPN College Football, and others.

With his roots in hip-hop production, dance music is a newfound love for BOZWALD. His most recent track, "I'm Feelin' Bueno," is the first single off his upcoming EP, slated for release in early 2015. The new EP will be BOZWALD'S first release featuring all dance tracks.

Connect with BOZWALD online:
http://OzwaldBozwald.com
https://www.facebook.com/OzwaldBozwald https://twitter.com/OzwaldBozwald https://www.youtube.com/OzwaldBozwald http://instagram.com/OzwaldBozwald

We invite you to re-post the "I'm Feelin' Bueno" music video on your blog or online site. Here's the link again: http://www.youtube.com/watch?v=0Zj8gbT1TyA

For additional information, press materials, or to request an interview with OZWALD BOZWALD, contact SMT Entertainment at SMTentertainment@gmail.com.





MusicDish*China Song Blast
Promote Your Music Single In China
| | | |
| --- | --- | --- |
| | News Headlines | |

Get your music news covered...
Have your press release written
by the pros at Mi2N
| | | |
| --- | --- | --- |
| | Articles | |