Worldwide Groove Corporation Mixes Dark Spiritual Lyrics With Sultry Beats In "Glitter & Bliss"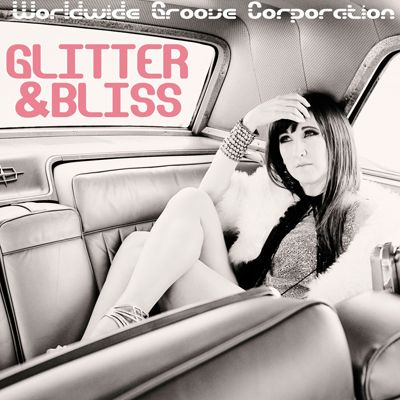 Website: http://www.worldwidegroovecorp.com
Music: http://www.mediafire.com/listen/fsz00gaeooe83tg/WorldwideGrooveCo[...]
Nashville, TN, USA January 2015 - Nashville's electronic music power duo mark the seventh month of their "Year of the Groove" with their funky and smooth original song "Glitter & Bliss". Staying true to their commitment to put out one new music release a month for an entire year, Worldwide Groove Corporation are keeping their January musical release chilled out and cool. But don't let the glamorous title fool you. While this track serves up a lovely sonic blend of funky bass paired with wah wah guitar and a clear and effortless sounding vocal performance, those who peruse the lyrics will discover a deeper and darker message beneath the surface.

"I decided to write a lyric that was about something that you submit yourself to willingly at first, and then it gets ahold of you and eventually destroys you," says Ellen Tift, songwriter and vocalist for Worldwide Groove Corporation.   "Although at first it may seem that Glitter & Bliss is about an unhealthy romantic entanglement, it's actually fundamentally about worshiping something you're not meant to worship. It's about addiction, or false idols and counterfeit gods, or about becoming enslaved to the pursuit of empty things. It speaks to an abuser or predator. It's written to the Enemy." While the deep spiritual lyrics might be intriguing to some, to many others, the true message of the song may be entirely overlooked in light of the head nodding mid-tempo groove and elegant soundscape of the track. "I wrote this song in such a way that if someone wanted to just put it on as background music, they might only register the phrase "Glitter and Bliss" and never really think about any of the other lyrics.  I take no offense if someone chooses to just let this track mindlessly set the tone for their evening," says Tift.

This song isn't the only one of its kind in WGC's repertoire. The disparity between vibey musical beds and dystopian lyrics is becoming more common in their tracks. "Come to Me", one of the two singles they released in July 2014, the first month of their Year of the Groove, spoke of a desperate longing for a connection with the divine alongside emotional strings with a dark electronic substructure. And their September release "The Legend of the Fall" partnered a dubstep bassline with a brooding metaphorical lyric depicting the fall of mankind at the hands of lunatics controlled by corporate greed. And yet in contrast, many of their other Year of the Groove releases swing to the other end of the spectrum with their straight up sexy monogamy song "Kiss Me Slow" from August, and their quirky and fun electropop song "Supermodel Astronaut", featured on Huffington Post in October. And their new original Christmas song "When the Holiday Brings You Home" from December 2014 was sweetly sentimental.

"One of the great things about doing a series of monthly releases is that we are able to put out songs that may not be entirely cohesive with one another, as they would need to be for them to go on an album together," says Kurt Goebel, programmer and producer for Worldwide Groove Corporation. "This has allowed us to branch out and push the envelope, which is always invigorating in a creative context."

In addition to putting out their songs in their original form, plus as instrumental only tracks, and occasionally as karaoke tracks, Worldwide Groove Corporation have also released individual stems of several of their original songs for producers and hobbyists to download and remix. The Year of the Groove is slated to continue through June 2015, at the end of which WGC hope to put many of the songs together as a release on vinyl. Those who wish to stay informed about Worldwide Groove Corporation's future releases can join the mailing list. Mailing list members often have access to exclusive free downloads and can also obtain the basic song stems free of charge in mp3 format. WGC also maintain a blog, often sharing the stories behind their songs. Find out more at http://www.worldwidegroovecorp.com.

ABOUT WGC: Worldwide Groove Corporation are Kurt Goebel and Ellen Tift, specializing in electronic pop and downtempo chillout music production, string arranging, and remixes. Their music has been featured on national television shows, in independent films, and used in major brand advertising campaigns in the U.S. and Europe.






MusicDish*China Song Blast
Promote Your Music Single In China
| | | |
| --- | --- | --- |
| | News Headlines | |

Get your music news covered...
Have your press release written
by the pros at Mi2N
| | | |
| --- | --- | --- |
| | Articles | |