Indie Electronic Temptress Deja Mae Drops EP, Sloan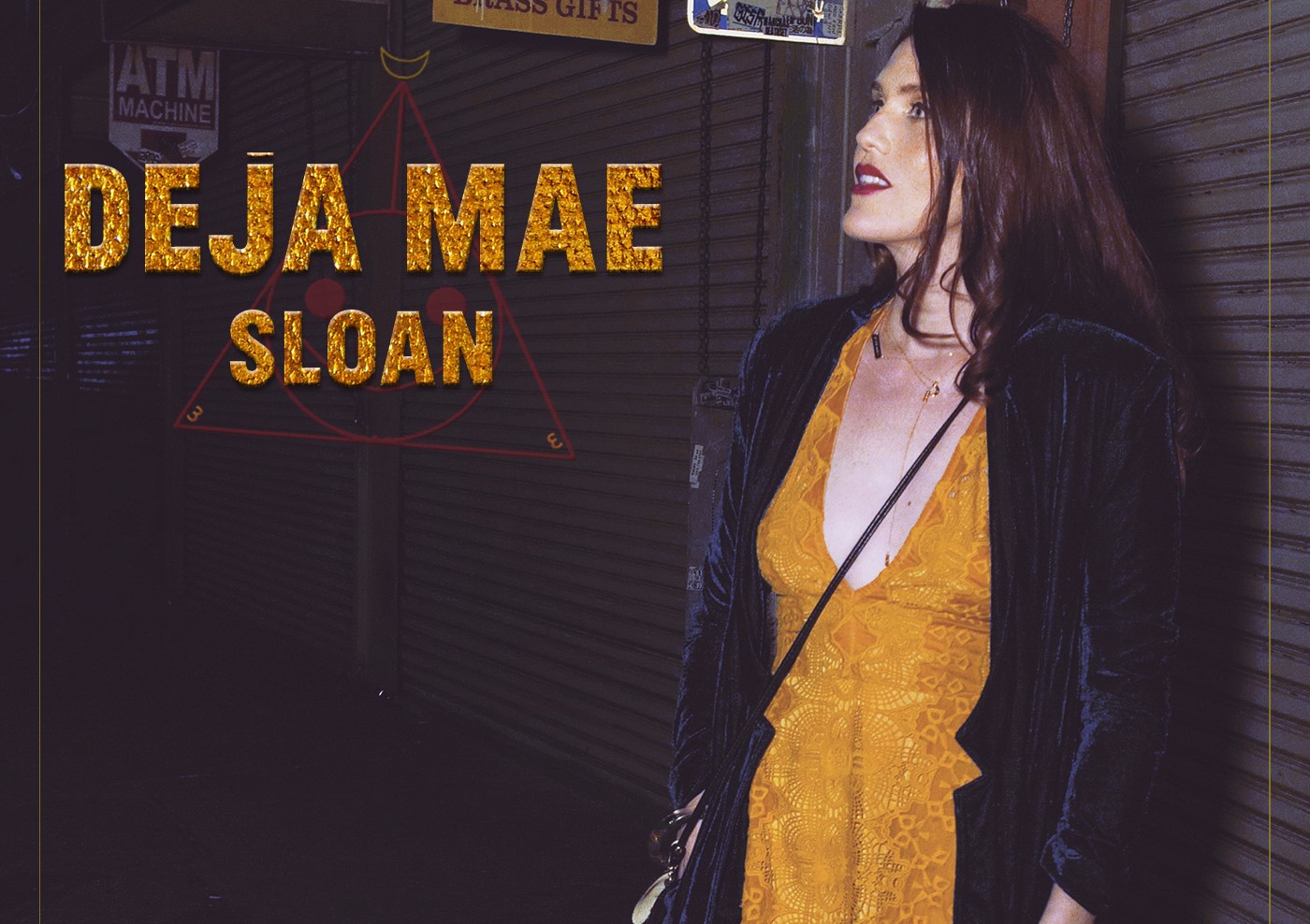 Website: http://www.DejaMae.com
Los Angeles, CA – Indie/Electronic artist, Deja Mae, released her latest collection of songs, Sloan, expanding her path of gorgeous yet haunting melodies paved with an industrial edge. Packed with a swirling ocean of mechanical notes and cinematic strings, Sloan is Mae's most ambitious and fully realized release to date and is now available on iTunes, TIDAL, and Spotify.

Deja Mae is a beguiling figure shrouded in a cloud of mystery. Sloan depicts that identical essence, with its enticing display of her provocative electronica with a dusky flair. Opening with a single piano note, Sloan begins with the lush and beautiful song, "Endless." As the track unravels, deeper layers of distorted and crunchy percussion emerges, reinforcing the unique style of electronica Deja Mae has established her name with. The EP flawlessly transitions straight into "Want it," a dramatic combination of rich strings and the wobbling bass of dub-step, which takes on a new life in this context. Mae's sultry and smooth vocals navigate the track as she chants the bewitching chorus, "You want it, I got it." The slower and serenading sounds of "Demetrus" are filled with shimmering synth notes with a sense of optimism like the parting of clouds after a rainy day. The track, "We Just Wish" finds Mae in a wistful state of contemplation and nostalgia. As her vocals echo in layers of reverberation, they become lost in an ethereal sonic wave. Deja Mae teamed up with friend and acclaimed musician, Eric Wright, to record and produce the EP Sloan. "To me, Eric creates an entire Universe tucked inside each track," Mae comments. "Listening to what he and I create together has a tendency of taking me to another place. I'll be in a daze only to find myself riding a wave of stars up in the sky hanging out with the moon." As most of the songs were recorded at her family's Southern California ranch, Mae was inspired to name the release after the street it's located on, which is rooted with a deep history.

As an actress, model, writer, stunt driver and musician, the arts have always be placed on a pedestal in Mae's life. Yet music in particular became a pivotal focal point as an emotional outlet, and she soon shifted her focus to crafting seductive harmonies with a distinctly modern approach. In 2013, Mae began collaborating with producer, Eric Wright, to help capture her distinct sound. With Wright's assistance, Deja Mae went on to cover The Weeknd's hit, "Wicked Games" and released the alluring single, "Black Blood." Her breakout singles, "Sun Babies" and the spellbinding rhythm of "Honey Pi," were received with a welcomed reception and were featured on Hype Machine, among others. Deja Mae has graced the stage of legendary Los Angeles venues such as House of Blues, The Echo, Silverlake Lounge, The Viper Room and held a year long residency at Bar Lubitsch.

Positioning herself in a cloud of digital beauty and ambiguity, Deja Mae continues to leave fans in awe of her captivating and unpredictable sound. Sloan is a stunning showcase of everything that the artist is capable of. Download the EP Sloan today on iTunes and stream it on TIDAL or Spotify. Learn more about the irresistible sounds of Deja Mae at DejaMae.com.




MusicDish*China Song Blast
Promote Your Music Single In China
| | | |
| --- | --- | --- |
| | News Headlines | |

Get your music news covered...
Have your press release written
by the pros at Mi2N
| | | |
| --- | --- | --- |
| | Articles | |