Wild Domestic Delivers Haunting Message In New EP Singular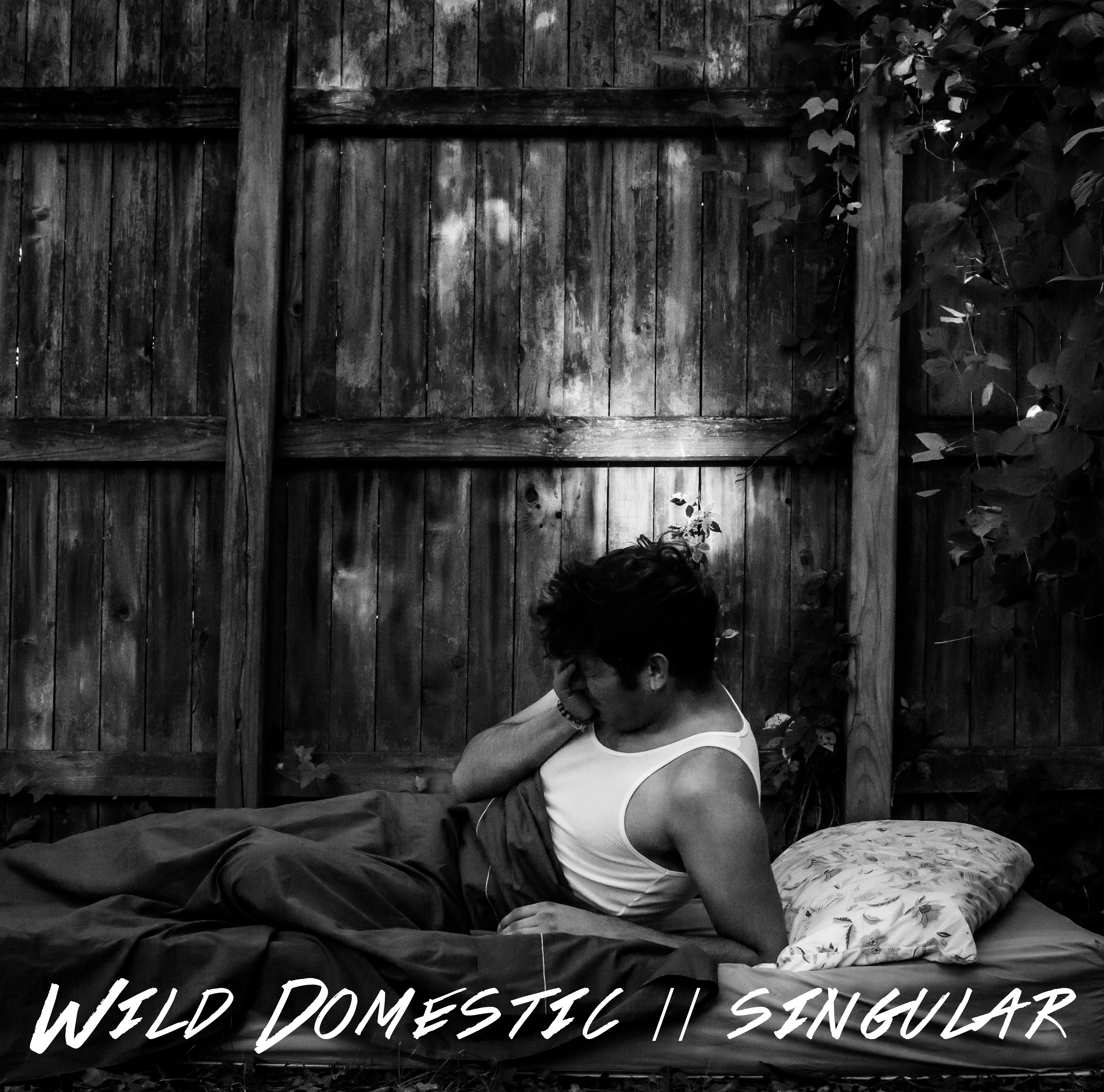 Website: http://www.WildDomesticMusic.com
Charlotte, NC – Alternative rock band, Wild Domestic released their new EP, Singular, a collection of gripping rock anthems tied together with captivating vocals and honest lyrics. With the perfect balance of rock ballads and electrifying tracks, Singular encompasses the emotional rollercoaster that is a romantic relationship. The EP features alluring singles such as "Headlights" and "Author." Singular is now available on iTunes and Spotify.

As each track plays, Singular paints a vivid picture for listeners. Each song is structured with brutally honest and relatable lyrics, paired with beautifully composed guitar riffs and solos. "Author," the first single off Singular, kicks off the tone of the EP with a consistent heavy sound and in your face lyrics. The honesty heard in "Author" is bluntly expressed with lyrics like, "I'm sick of waiting for a turn that will never come, so I am numb and empty, strike a match and light me up." Much like "Author," "Headlights" expresses the same honesty and fearlessness. As the second single off Singular, the song is another intense rock anthem about the emotional journey caused by a failed relationship. Boldly, the band sings, "You know you're not right, I hope the spotlight follows you everywhere, making sure you can't hide," followed by, "I'm over crying and begging and pointless fights that have no end in sight." Front man for Wild Domestic, Matt Carlson, explains the inspiration for the EP, "Singular is an initial foray into a concept album. It is based on my conception of an emotional/literal car ride where the driver ends up picking belongings from an ex lover." Produced by Mike Pepe at MDDN Studios in Los Angeles, Singular is a captivating EP that tells a story from beginning to end.

Originally from Paraguay, Matt Carlson knew from a young age that music was his true calling. Carlson moved to Charlotte, North Carolina as a baby where he later learned to play guitar, bass, drums and keys. Completely immersed in the arts, Carlson was an actor in numerous local plays and commercials. He continued with acting and music simultaneously. However, after being in three different local bands in Charlotte, he went solo and became Wild Domestic. Wild Domestic's writing, production and performance are a reflection of Carlson's personal views and voice. Carlson spent the last few years writing and performing his music locally and across the country. Carlson's self-titled EP soon followed.

Singular is a captivating collection of songs that people can relate to on multiple levels. The EP encompasses all of the powerful emotions and thoughts that come after a relationship has failed with beautifully composed tracks. Download Singular on iTunes or stream it on Spotify. To follow Wild Domestic's journey, visit WildDomesticMusic.com.



| | | |
| --- | --- | --- |
| | News Headlines | |

Get your music news covered...
Have your press release written
by the pros at Mi2N
| | | |
| --- | --- | --- |
| | Articles | |