Keith Forest Aims To Create Goosebump-inducing Music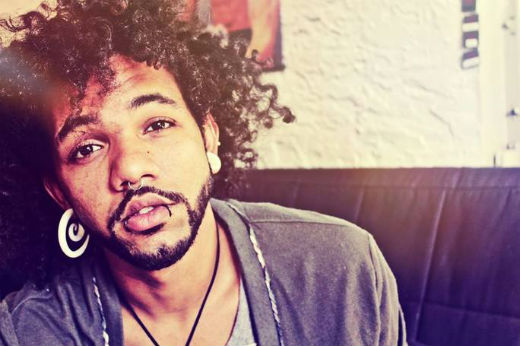 BAKERSVILLE, CA – Although Keith Forest has always been a lover and listener of music, it wasn't until he first sang in a Gospel choir in high school that he truly understood the power of sound.


"Being in that room and listening to all the harmonies when everyone was singing just gave me goosebumps everywhere," said the young R&B artist from Orlando, Florida who is currently residing in Bakersville, California. "I've always been an eclectic music listener who has listened to pretty much every genre. I never got goosebumps because I listened to so much music and always had to dig to find music I connected with. But all that Gospel music up close like that I really connected with, and in that moment, I knew it's what I wanted to do with my life."


Today, Forest aims to create music that people can relate to and which give insight into the kind of man and artist he is.


While a lot of today's R&B embraces a strong fusion of hip-hop, Forest said his current sound on this project is more of an old-school 1990s R&B vibe, similar to Jodeci in vocal performance. His most recent single, "Make It Last," is the perfect example of the kind of unique sound he's aiming for – a fusion of some modern techno funk with the classic R&B of the 90s. He said his project will include many different tempos.


"I want to make something that sounds new today," he said. "This song has that 808, that snare you hear everywhere, but it also has two different sonic qualities with the bass and the acoustic drum set. It gives you this nice blend of acoustic rhythm and current 808 sounds. It has an old-school vibe with vocal melodies. I think it sounds like something current and organic."


The lyrics of the song talk about a relationship – a person that you meet that you just can't get enough of and want to experience as much of their company as possible. Forest said "Make It Last" is the debut single off a new EP that he wants to release later this summer. The EP is called "Wild Cherry," and will feature songs that explore a variety of topics about the obsessive nature of love and its unrequited experiences, which he hopes will translate to a large audience. In addition to writing the music, Forest is also the producer and engineer for all his records – the sole creator of his music.


To listen to his music and follow him on social media, please go to the links below.

MUSIC

ITUNES

SPOTIFY

SOUNDCLOUD

YOUTUBE


SOCIAL MEDIA

FACEBOOK

TWITTER

INSTAGRAM

KEITHFOREST.COM