Miami Native Grimass Highlights Life In The City With New Music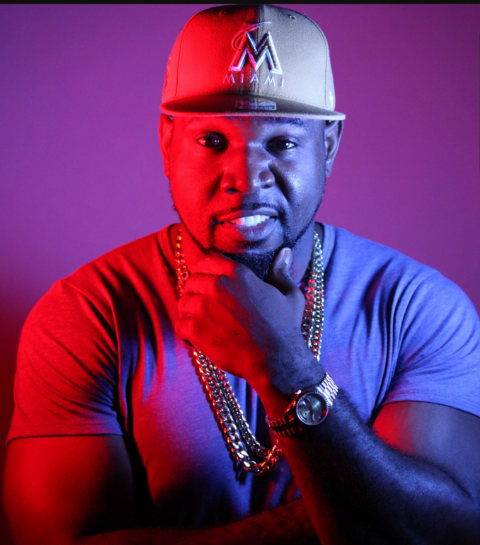 MIAMI, FL – When Grimass was a young child growing up on the streets of Little Haiti in Miami, Florida, he had a reputation for always doing things out of the ordinary. He was always willing to do crazy things that others wouldn't do, and it earned him the Creole nickname Grimace – which has a negative connotation, but which stuck with him throughout his life.


Today that name serves as a stage name for his budding career as a hip-hop artist. His single "Ya Ya Ya Ya" has been making waves among a growing crowd of fans throughout the South in the months since its release, and he's ready to ride that momentum into even greater success. The single is the perfect launching pad for that next step of success, as it's a song that embodies winning.

"It has everything to do with being 'that guy,'" Grimass said. "It's about when you're whole team is winning and you wake up and feel as if you're the realest person ever born. It has a lot of energy, and it shows off my style and delivery, which I think makes me unique. The punch lines that I throw into my music are real creative. I also sing and rap, and I have book smarts so I have a special way with words. Sometimes I come up with stuff and I don't know how I came up with it. I guess you could say that I'm always witty, but with meaning."


Grimass said music is always something he's been interested. He said he remembers growing up listening to songs on the radio and wanting to remake them with his own style and flow. Eventually, as he learned how to write and began to master the English language, he started writing poetry. His friends soon realized how good of a writer he was and they would pay him to write letters for them to then give to the girls in their class. When he started turning that poetry into music, he was amazed at the response he would get from complete strangers.


"When I started getting the OK from people I'd never met before, that's when I knew I had something real and that I should pursue it professionally," he said. "It started when me and my cousin cut a project called 'Push Time Vol. 1' the response to it was crazy, and then every time I put out a new project after that, some different person I'd never met before would tell me it was great. Once that started happening regularly, I knew I wanted to go ahead and take a minute and give music a change. When you have assurance from the public, that's all you ever need."


In addition to the single "Ya Ya Ya Ya," Grimass also has a mixtape called "Book Smart/Skreet Smart" that fans can listen to. He said he's also working on more music that he hopes to eventually release this summer and later this year.

To listen to his music or to follow him on social media, please visit the following links:


Facebook: Grimassmuzik

YouTube: Grimass TV

Twitter: @GRIMASSmuzik

Instagram: @GRIMASS

Soundcloud: GRIMASS

Website: www.Grimass.com