New York Rap Veteran Alski Finds Success With New Record Label And New Single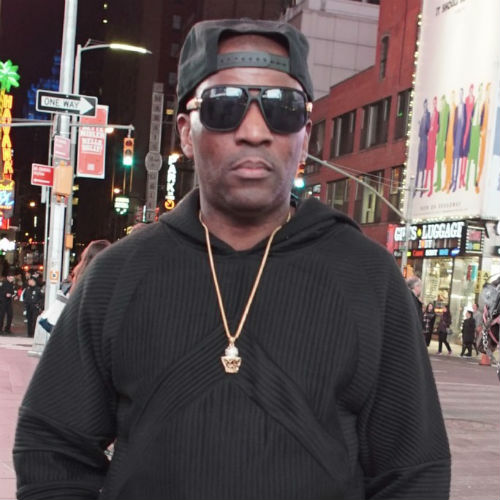 BROOKLYN, NY – The latest single from New York-based hip-hop artist Alski is appropriately named for the decade-long veteran of rap.


The song is called "Kryptonite," and its lyrics are a bold challenge to the rest of the world to take him and his fellow artists under the Soul Gemz Entertainment label seriously.


"The song features me and another artist called Skinny From The 9, and it's a song that shows a potent combination of what we're putting down," Alski said. "We can't be stopped. We put the work in for the long haul… haters on deck waiting for our downfall. But we've overcome all obstacles and now we're ready to take things to the next level. Already we've been getting notoriety and air play. We may have had some hard knocks in the beginning, but now we're rising up. Nothing is gonna stop us now."


Alski said he started Soul Gemz Entertainment in 2014 because he felt like there was a different side of rap that needed to be heard, but it wasn't getting out. Prior to that, he'd been a rapper who was prevalent in the underground hip-hop scene throughout New York. He'd worked as a producer and beat-maker for other artists, often launching his own music from time to time in between. But as an independent artist he struggle to get major labels to pay attention to his music. He became disillusioned and began to feel as if the major labels weren't in tune with what was going on in the street. So he started Soul Gemz and began looking for some hot new talent. Today the label boasts himself, Skinny From The 9 and a producer who goes by the stage name YG Musa. In the three years since he started the label, his artists have gotten a lot of air play and views on Vevo and YouTube. The label charted a single called "I Go Hard" by Alski, which also received national airplay with thousands of radio spins across the country. The label has also had the opportunity to collaborate with some bigger names, including Funk Flex, Legendary DJ Ron G, Producer Dope Boi, Toni Jacques, M Stacks, Foreign Beats and Grammy nominated producer Shy Boogs. Furthermore, the label has big projects coming up for hip hop sensation Skinnyfromthe9.


Through all of these successes, Alski said it has been important to stay true to what it is that sets Soul Gemz's music apart from others in the game.


"Our approach to hip-hop is totally different," he said. "A lot of people are following trends, but we don't like to follow trends. We like to set our own trends. We incorporate a lot of different elements – like soul music and R&B music. Our sound is different – it's not like what you would hear everybody else jumping on the band-wagon of hip-hop doing. And for us, quality is number one. When we put out our music, we want people who listen to us and buy our music to recognize that we put a lot of work and effort into it. There is quality in our production and lyrics. When you go with Soul Gemz you'll get nothing other than our best efforts."


To listen to Alski's music or that of Soul Gemz Entertainment – or to follow them on social media – please visit the following links:


Twitter: @Soulgemz
Instagram: @Soulgemzent
Soundcloud: Soulgemzent
Website: www.soulgemz.com