The Real Late Bloomer Walks Away From $100K Career To Pursue Music Full-time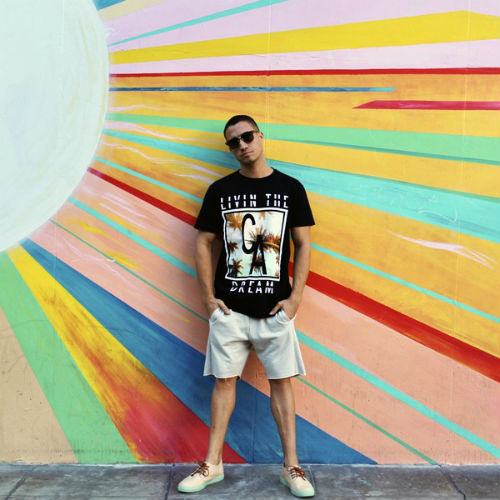 LOS ANGELES, CA – Roberto Cartagena's path into the music industry isn't a normal one, but it is one filled with inspiration.



Adopting the moniker The Real Late Bloomer is his nod to the unusual path he's taken to pursuing a career as a hip-hop artist. His interest in hip-hop first began in New York, where he was born and grew up hearing the likes of Biggie, Nas and Jay Z. Eventually he moved to Orlando, Florida, where he was introduced to rappers like Trick Daddy, Juvenile and Lil Wayne. By the end of high school he was writing his own rhymes, and though he went to college he quickly dropped out because he wanted to become a rapper.


"I was writing obsessively all day, every day," he recalls. "But eventually when I got into the studio, it never really came out the way it sounded in my head. I hit a roadblock."


Not knowing what to do, Berto returned to school and eventually graduated from college. He entered the workforce as a cruise consultant, and worked his way up through that industry over six years until he was making more than $100,000 a year. But even though he'd achieved financial success, he never felt fully comfortable with his career choices and always wished that he had given music and entertainment a second chance.


"So I quit my job and traveled for a while, and I realized that corporate America is not what I was put on this earth for," he said. "In July I moved from Florida to LA, and I've been pursuing music and entertainment ever since. And I realize I'm trying to play catch-up, which is why I chose the name The Real Late Bloomer. Not only was I literally a late bloomer – something I was bullied for when I was younger – but I'm also a late bloomer in the sense that I'm coming to this industry later than most."


Even though his path to this career choice is an unusual one, Berto said he knows that his life experience also gives him an advantage when it comes to being successful in the entertainment industry. Because of the things he's seen and experienced in life, he has a catalogue of material to use in his music. He also has a unique insight into what people want from their entertainment, and as a result he wants to present a diverse offering of entertainment options.


"The Late Bloomer brand is more than just being a hip-hop artist. I want to combine my passion for sports, music and entertainment," he said. "I have a series starting in about a week called Sports Libs where I rap about fantasy football advice. I also plan to vlog and blog about social issues and human behavior. I even plan to do a little stand up, as well."


But first… music … His first official single, "The Wall," was released at the end of July and is already starting to gain some traction among new fans and people within the music scene along the West Coast. It's a song that deals with self-doubt and overcoming obstacles, and one of the key lines in the song says: "then you start seeing signs never thought you would have / telling you to go on, you're on your last lap."



"I think everybody feels at some point in life like their back is against the wall," Berto said. "It's up to you whether you fold or fight through that and come out victorious. It's kind of interesting because it's a hip-hop song with a rock beat and a pop feel. The music and the theme really come together for a very strong meaning, and I think it showcases the kind of music I want to make. Music has always been a form of therapy for me – a way to sort out my thoughts. Now I want to share what I've learned in my personal development and use this to connect with my fans on a deeper level. Ultimately I want my reputation to be of someone who's relatable."


To listen to The Real Late Bloomer's music, or to follow him on social media, please visit the following links:



https://www.facebook.com/thereallatebloomer
https://www.instagram.com/thereallatebloomer/
https://twitter.com/bertocartagena
https://soundcloud.com/thereallatebloomer
https://www.reverbnation.com/thereallatebloomer
https://www.youtube.com/thereallatebloomer