Rock On Neon, An Internet Radio Station, Is Having Its First Find New Artists Sunday On February 18, 2018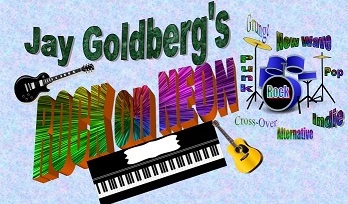 Email: rockonneon@gmail.com
Website: http://www.dtrconsulting.biz/rockonneon.htm
Rock on Neon has created a Find New Artists Playlist which is a twelve hour show covering 77 different artists. These artists are independent artists, artists played on traditional radio but played there infrequently, artists with a large following overseas but minimal in the U.S.; and artists considered a one hit wonder in the U.S but have a deeper catalog of excellent music. The show will run from 8:00 AM EST to 8:00 PM EST on Sunday, February 18, 2018. All artists will have two songs played back-to-back so that the listeners can get a feel for the artists.

This Find New Artists Playlist is a growing list. If you are an independent artist, and would like consideration for this list, as well as for the live show, and for the station's freestyle play, send your music or a link where your music can de downloaded, to rockonneon@gmail.com.

To find out more about the music played on Rock on Neon, including past live show playlists, and links to listen to the station, go to http://www.dtrconsulting.biz/rockonneon.htm.

Rock on Neon is an Internet radio station that has a live show Saturday mornings from 9:00 AM to 11:00 AM EST. The show plays about one-third independent artists, mixing them with more established artists (some well known, some not so much) in three song sets. The radio station's motto is "some that you recognize, some that you hardly even heard of" which is a quote from the song Celluloid Heroes by The Kinks written by Ray Davies. Host Jay Goldberg teaches rock music history courses and provides some of that information on his live show. So for the live show, while the music is the star, the show is about more than just the music.

Rock on Neon is a legal radio station that follows DMCA rules, submits playlists to entities that sample for artist royalties, and pays royalties through Live365.





MusicDish*China Song Blast
Promote Your Music Single In China
| | | |
| --- | --- | --- |
| | News Headlines | |

Get your music news covered...
Have your press release written
by the pros at Mi2N
| | | |
| --- | --- | --- |
| | Articles | |