Dream Comes True For SF Singer Songwriter As 
Big Winner At 2018 IMC Awards In Hollywood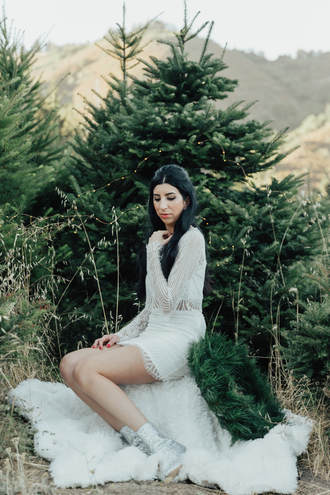 Email: info@katiegaribaldi.com
Website: http://www.katiegaribaldi.com
Music: http://www.katiegaribaldi.com/music
Some of the biggest independent singers and bands from around the world hit the red carpet at Hard Rock Cafe recently for the 2018 Indie Music Channel Awards in Hollywood, and among them was multi-award winner Katie Garibaldi of South San Francisco, winner of Best Americana Song for her hit "In My Wildest Dreams" and Best Classic Country Video for her song "Unhappy Holiday". Garibaldi, who frequently performs live before thousands of fans across the country, also won Best Special Live Performance for her heartwarming song "Safe and Warm (Lullaby for Jesus)".

"It was truly an honor and very emotionally overwhelming to win" says Garibaldi. "Making music is the joy of my life, but it also takes a lot of stress, sweat, tears, time, strength, and sacrifice. This recognition from the independent music community means so much to me."

The Indie Music Channel Awards is a prestigious annual event where the best independent singers and bands of all genres of music, including Rock, Pop, Country, Classical, R&B, Christian Contemporary and more, from around the world are recognized for their outstanding achievement. This year the popular awards show was held at the legendary Hard Rock Cafe on Hollywood Blvd. in the heart of Hollywood, where some of the biggest names in the history of music have performed.

Garibaldi is currently hard at work writing her next album, which she begins recording later this year. She will also be performing in Nashville on June 9th for CMA Week at Bobby's Idle Hour on Music Row, and locally in the Bay Area, at the San Mateo County Fair on June 13th and 14th.
 
For more on Katie Garibaldi, visit her website, www.KatieGaribaldi.com.





MusicDish*China Song Blast
Promote Your Music Single In China
| | | |
| --- | --- | --- |
| | News Headlines | |

Get your music news covered...
Have your press release written
by the pros at Mi2N
| | | |
| --- | --- | --- |
| | Articles | |