CZARINA Unveils Shimmering Debut Single, "Silence & Surrender"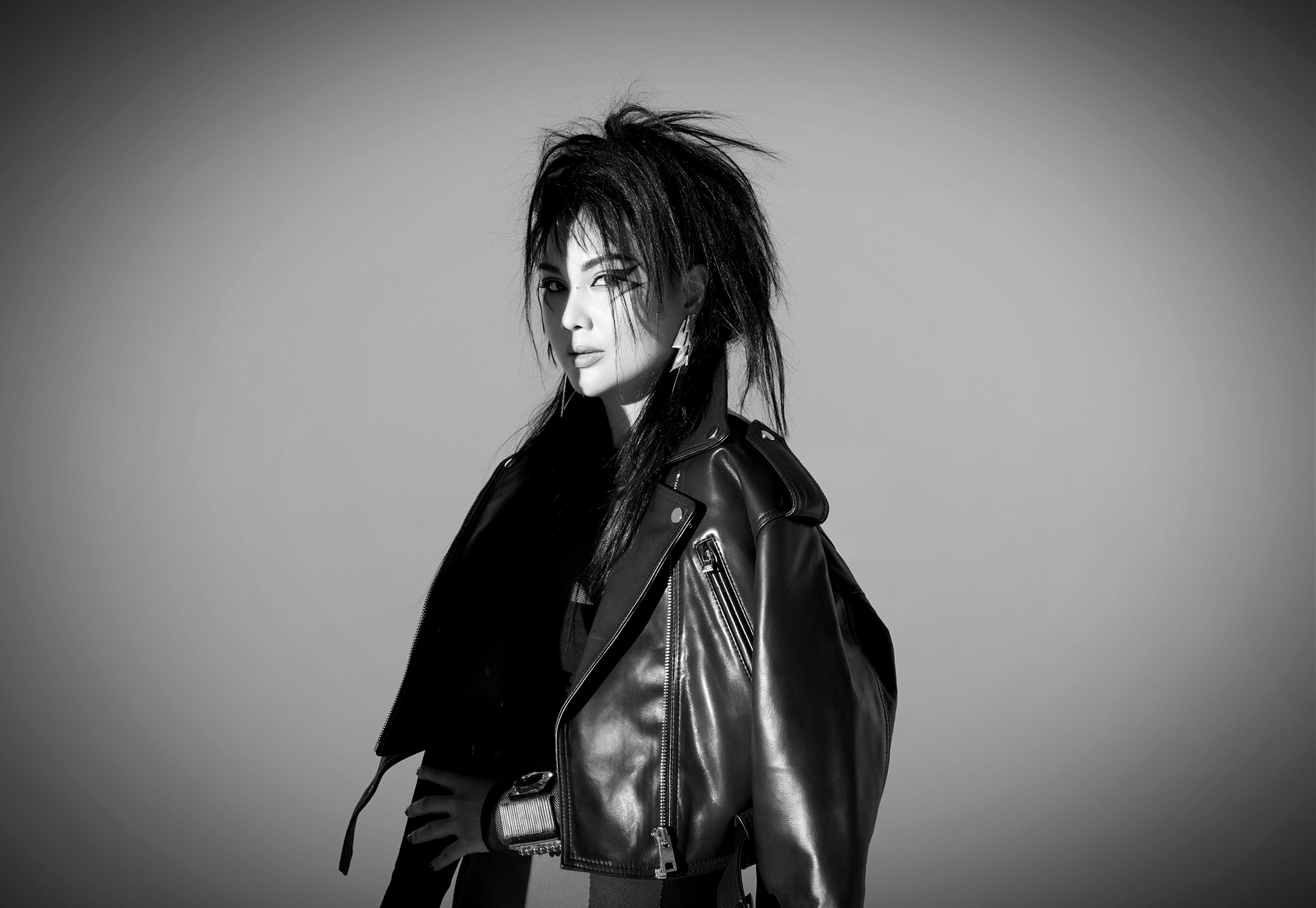 Email: annjie@lafamos.com
Website: http://www.czarinaofficial.com/
Music: http://soundcloud.com/czarinaofficial/silence-surrender/s-nbrHL
NEW YORK, NY – Dark synth-pop musician, CZARINA has released her debut single, "Silence & Surrender," from her forthcoming album, Painted Holograms. The neon-hued track encourages listeners to release ideas of control and embrace liberation. Accompanied by atmospheric 80's style synth, CZARINA's smoky and powerful vocals spin a cinematic tale filled with seduction, melodrama and heroism that transports her audience into the middle of a John Carpenter film. The track is now available for download and streaming on digital music platforms worldwide.

CZARINA (aka Vero Faye) wrote, composed, arranged and performed "Silence & Surrender," and tapped producer Joe Peretore to lead the production, synth, and sound designs. "The song talks about letting go of control, surrendering, free-falling and dismantling the layers of protective armor to allow faith and trust to penetrate," CZARINA explains. "It has a very sexual undertone which signifies a liberated, untethered, fearless attitude toward the changes that come with acceptance, growth and self-discovery."

Before CZARINA, Vero Faye spent her time as the full time creative director and founder of the famed footwear and accessory brand, IVY KIRZHNER NEW YORK. With a design aesthetic true to her own notoriously unapologetic rock-and-roll persona, her footwear collection became a global success, with a long list of celebrity clientele including Beyoncé, Jennifer Lopez, Shakira, Kesha, Lily Collins, Cassie, Jamie Chung and Tori Kelly. Her line was also stocked at specialty retailers such as Saks Fifth Avenue, Nordstrom Salon, Neiman Marcus, Bloomingdales, Intermix, Harvey Nichols London and Printemps Paris. After immense success in the world of fashion, she made the life-altering decision to pursue her second passion: music. Once the lead-singer of the progressive metal band AIKOSTAR, Faye has reestablished herself as CZARINA, and is committed to creating music that is a true reflection of her progressive, modern mindset and spirit. Her sound is marked by atmospheric synths and lush cinematic tones inspired by her obsession with 80's tech noir films.

"Silence & Surrender" is now available on digital music platforms worldwide! Keep up with all things CZARINA by visiting CzarinaOfficial.com.





MusicDish*China Song Blast
Promote Your Music Single In China
| | | |
| --- | --- | --- |
| | News Headlines | |

Get your music news covered...
Have your press release written
by the pros at Mi2N
| | | |
| --- | --- | --- |
| | Articles | |