Rapper Yung Wise Drops "Hate On Me" Featuring Nipsey Hussle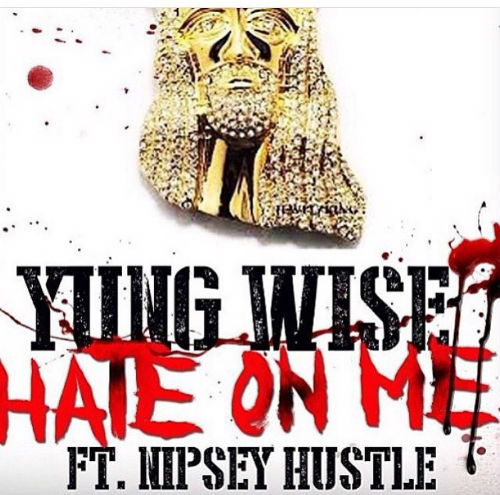 Yung Wise, the talented Asian rapper from the DMV (DC, Maryland & Virginia) area has been building a local buzz and is ready to make way towards national recognition as he prepare the release of his debut EP.Yung Wise debut Mixtape Trapanes sold over 50k copies in the DMV (Washington Dc, Maryland and Virginia area. Yung Wise debut single "Hate on Me" Ft. the late Nipsey Hustle is ready for the world. With the cadence of Yung Wise and the Lyrical approach of Nipsey Hustle "Hate on Me" is a bonafide hit!


Born in Washington, DC, Steve Park aka "Yung Wise" has overcame numerous obstacles on his rise to becoming a respectable talent. Born the son of Korean immigrants, his mother raised him as a struggling single parent. In aiding his mother's attempts to merely pay the bills at a young age, the rapper learned the connection between hard work and survival. Yung Wise started writing poems in the 3rd grade just to ease his troubled mind. Yung Wise troubles accelerated when his mother was involved in a severe accident which led to Yung Wise becoming an award the state and the foster care system as a teenager. Yung Wise would chart down his rough upbringing on paper which he calls his raps today. "What I rap about is real. I have a story to tell that a lot of kids in the inner city can relate to. I think it's something that need to be brought to the forefront,' said Yung Wise.